The Derby Diploma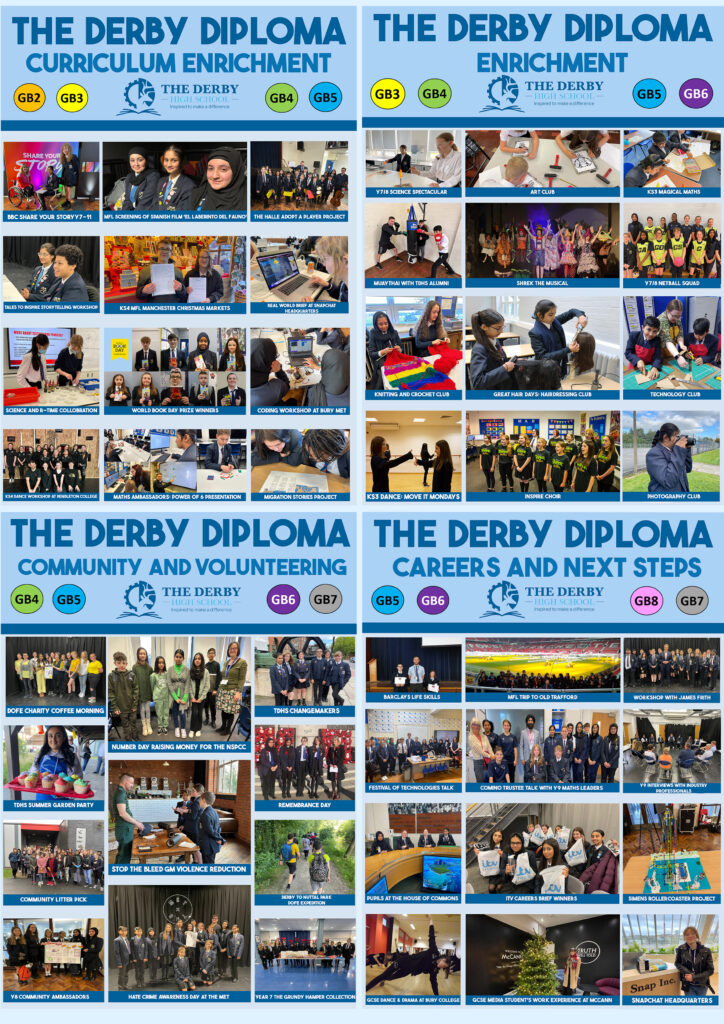 The Derby Diploma
Enrichment activities are an integral part of our school day. We believe that enrichment can extend the range of educational experiences for our students, broadening their horizons and helping them discover hidden talents by trying new things.
The Derby Diploma allows us to credit students for the activities, clubs, and experiences they participate in.
We have divided out-of-hours enrichment activities into three categories: Skills, Physical and Community/Volunteering, mirroring the Duke of Edinburgh Award which all students will participate in when the reach Year 9.
All students must participate in at least one hour of enrichment each week to achieve a Bronze Derby Diploma Award. Over a year, students are expected to attend enrichment activities from each of the three categories.
Personal Development Mentors are responsible for monitoring Personal Development Plans and awarding mentees with the appropriate Diploma Award at the end of each year. In most cases, the student's form tutor will be their Personal Development Mentor. Attendance at enrichment activities is closely monitored through students' weekly R-Time data review.
In addition to an extensive programme of opt-in enrichment activities at lunchtimes, before and after school, we endeavour to deliver a rich programme of cultural experiences through our RESILIENCE Curriculum.
Themed Curriculum Events
Themed curriculum events occur throughout the year. Engaging, educational school trips and activities on and off-site are linked to each faculty's RESILIENCE Curriculum. For example, the whole of Year 7 go to watch a pantomime at Bury College before studying Pantomime in their Drama lessons.
Year 9 History students experience life through a re-enactment of life as a World War One soldier in their Drama lessons. Year 9 Geography students visit Malham.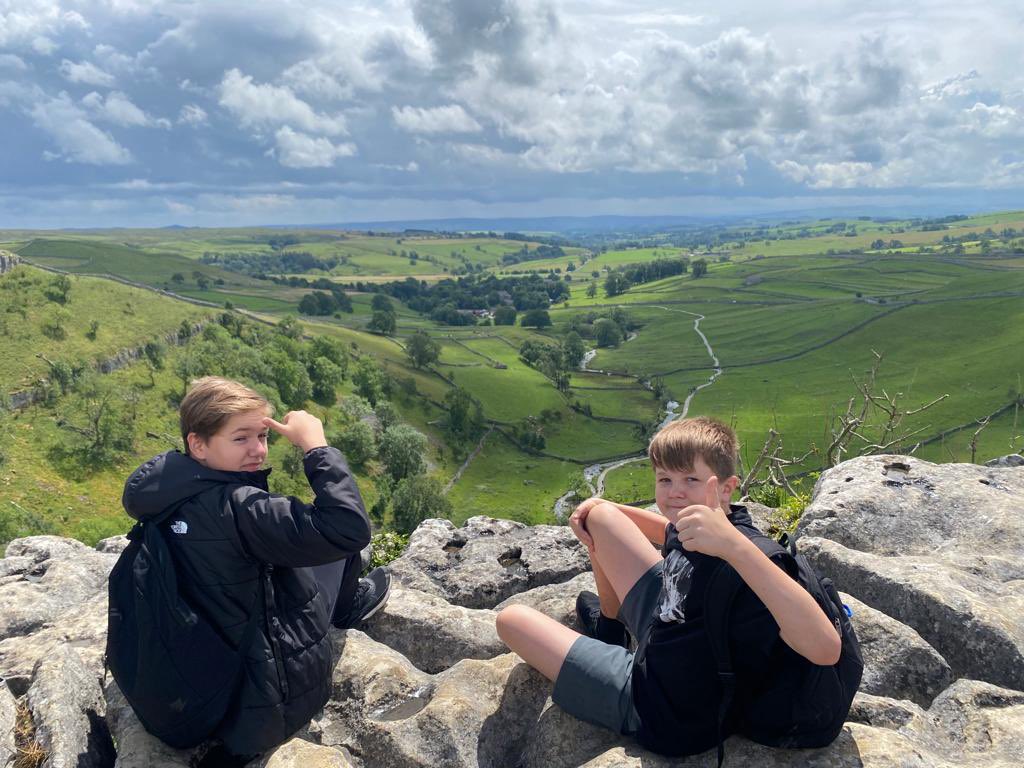 Year 10 French students visit European stalls at the Christmas Markets in Manchester.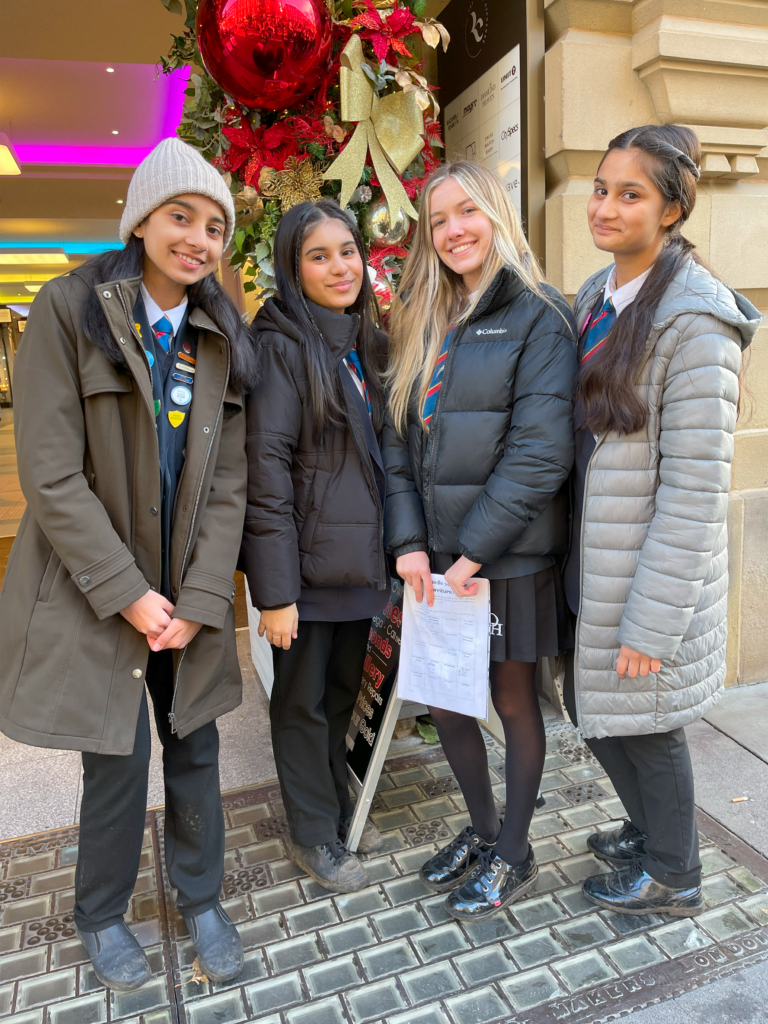 Year 10 & 11 Dance and Drama students attend termly workshops at local colleges.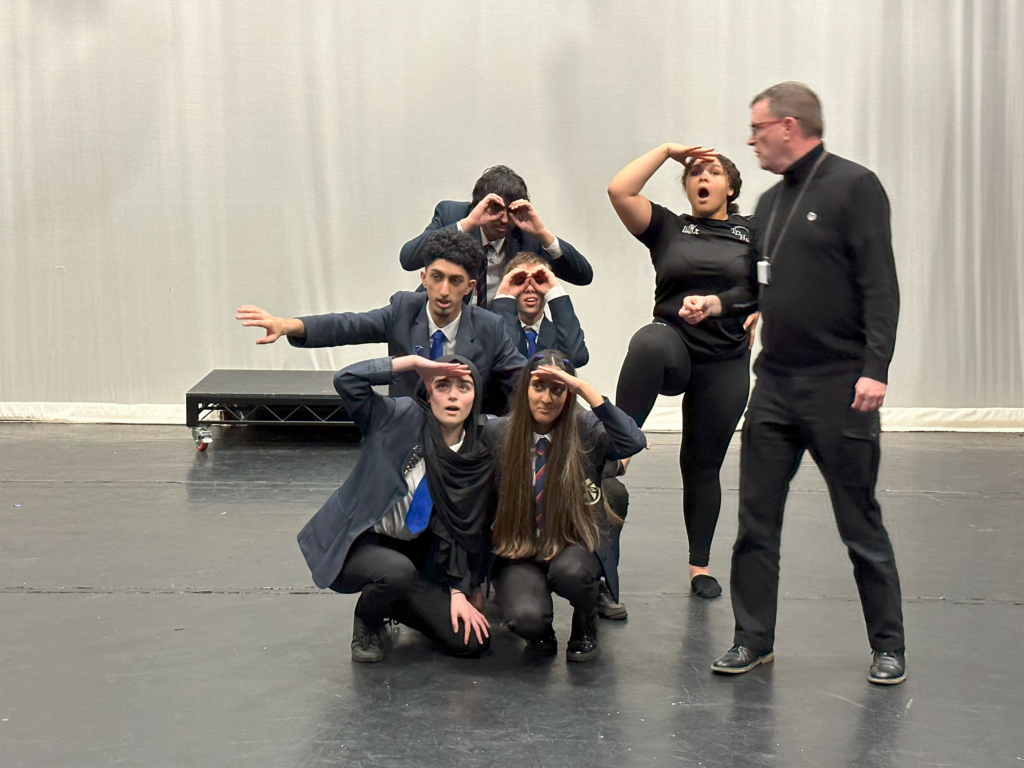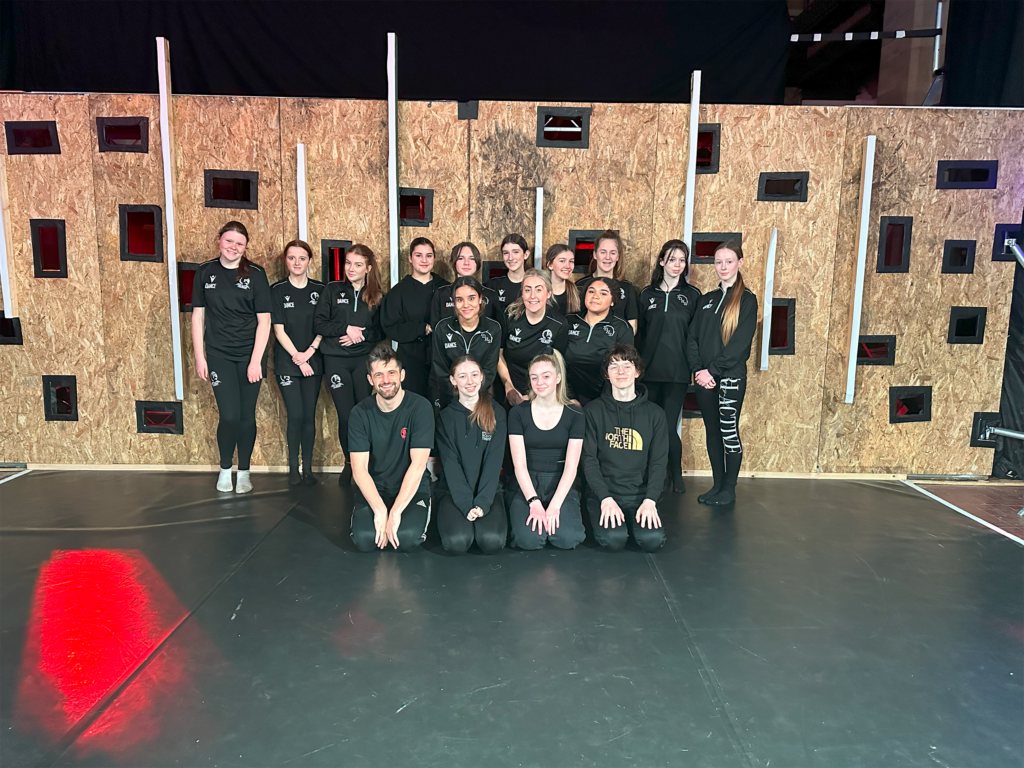 There are a number of residential experiences on offer for students in Year 7 through to Year 11. Year 7 students can visit Yealand Conyers for a weekend residential.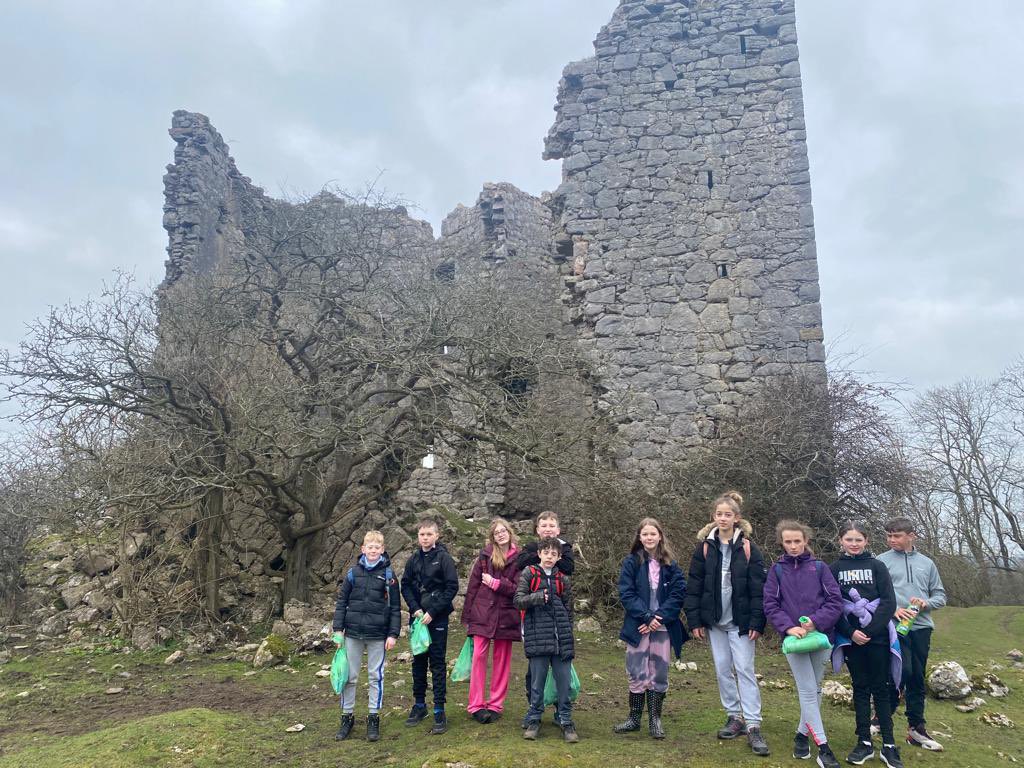 Year 11 Geography students can visit the Jurassic Coastline for an intensive revision residential.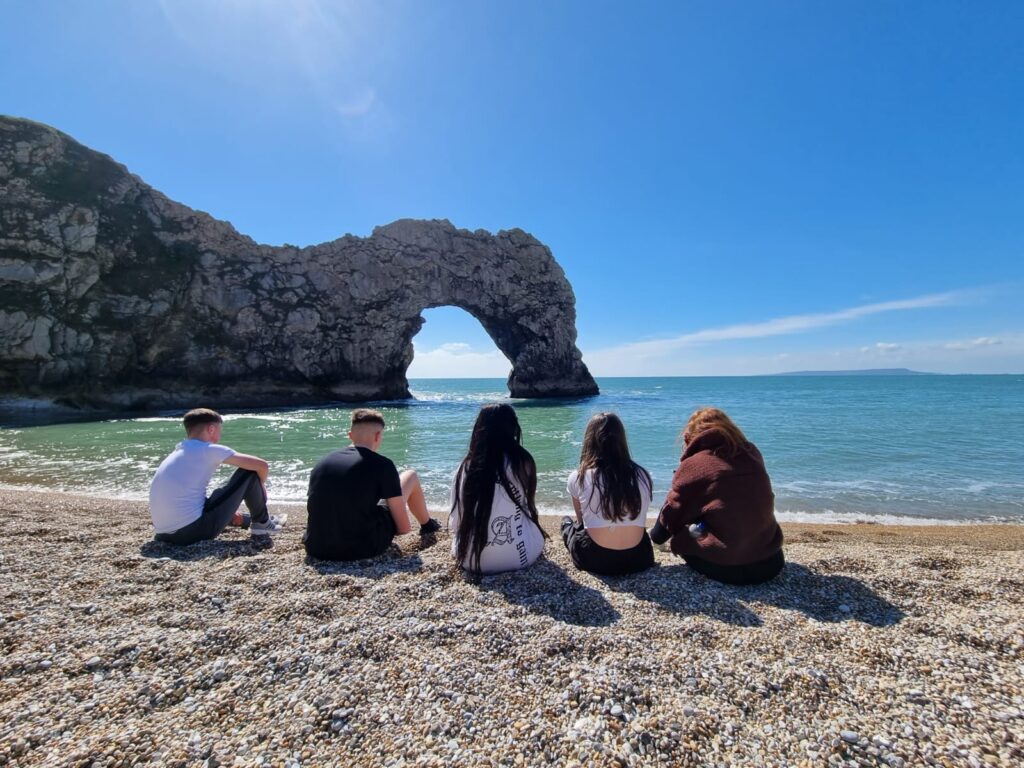 Last year students in Year 8 to Year 11 went to New York and France.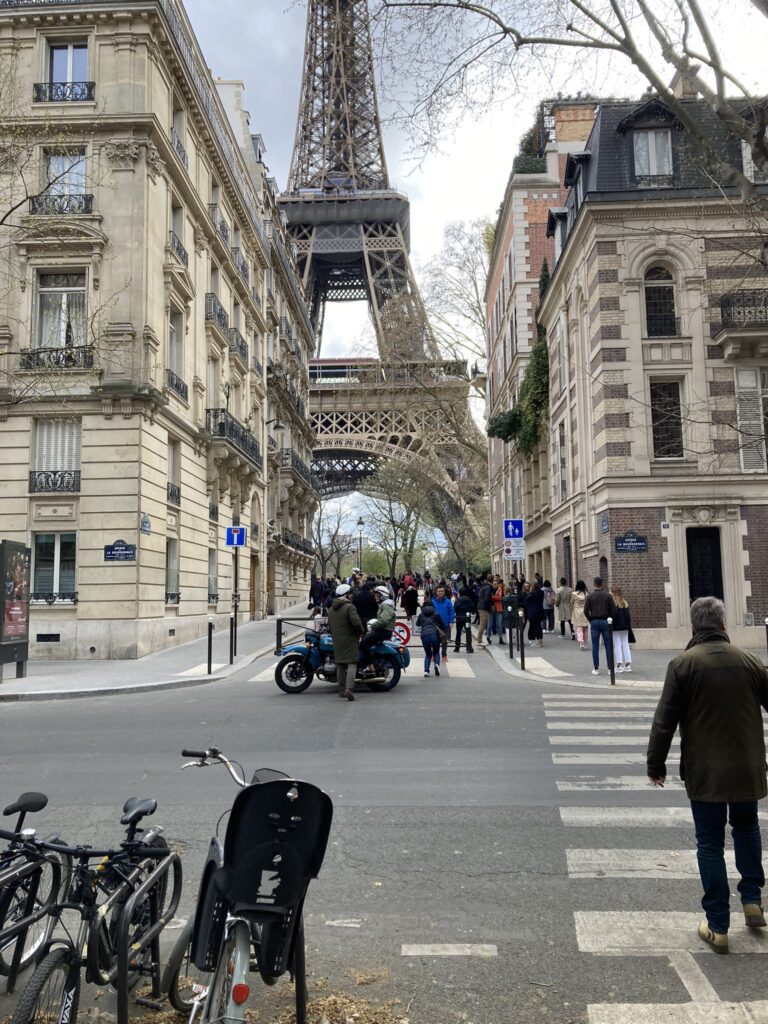 Personal Development Experiences
There are many opportunities for students to work with our partners and experts through our R-Time Curriculum. For example, Year 7 students participate in a workshop led by a specialist road safety officer.
Year 8 students take part in 'Be Safe Day'. Students join in a carousel of activities run by local community services such as the police and wellbeing teams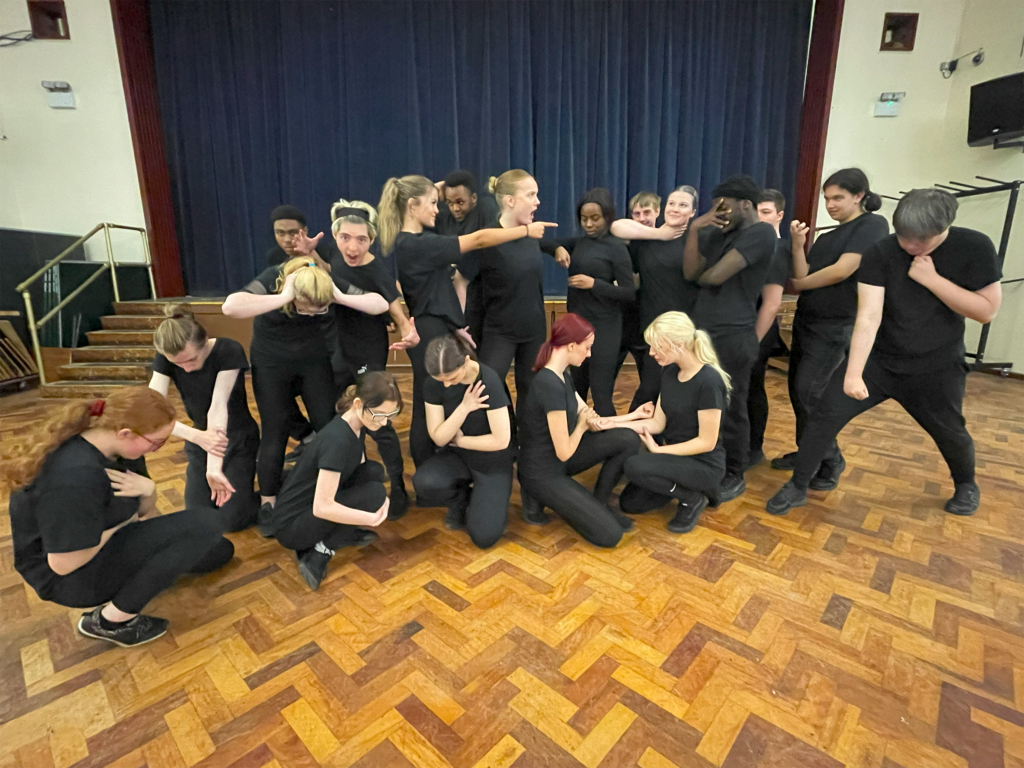 after watching Bury College Performing Arts students perform a piece of Theatre in Education.
Year 9 will learn how to administer first aid to earn credits towards the skills section of their Duke of Edinburgh Award.
Year 10 have the opportunity to attend taster days at the local colleges.
Year 11 participate in 'Preparing for Success', a bespoke Revision Programme as agreed with their Form Tutor and Head of Year.
Last year, all students in Year 7 through to Year 10 participated in Careers and Writing workshops with the BBC.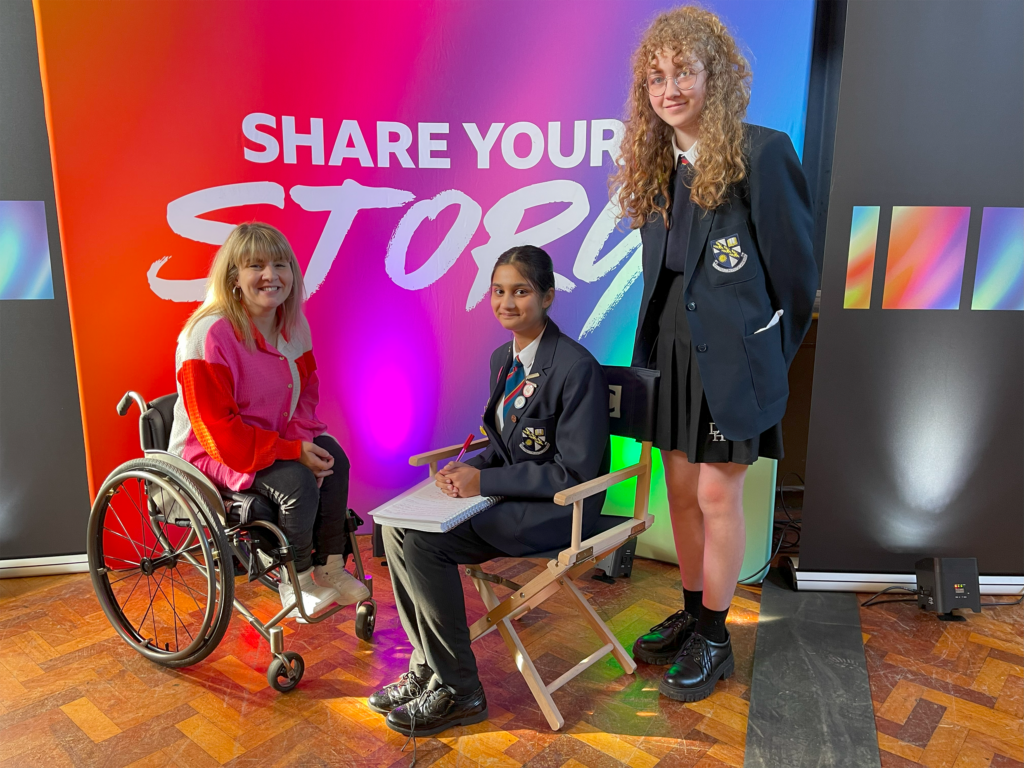 Well-being experiences are a crucial part of our students' personal development. Mrs Wright ensures that our students have access to an extensive programme of well-being activities. For example, PAT dog Princess visits school every Tuesday afternoon. She supports our students emotionally, educationally and therapeutically.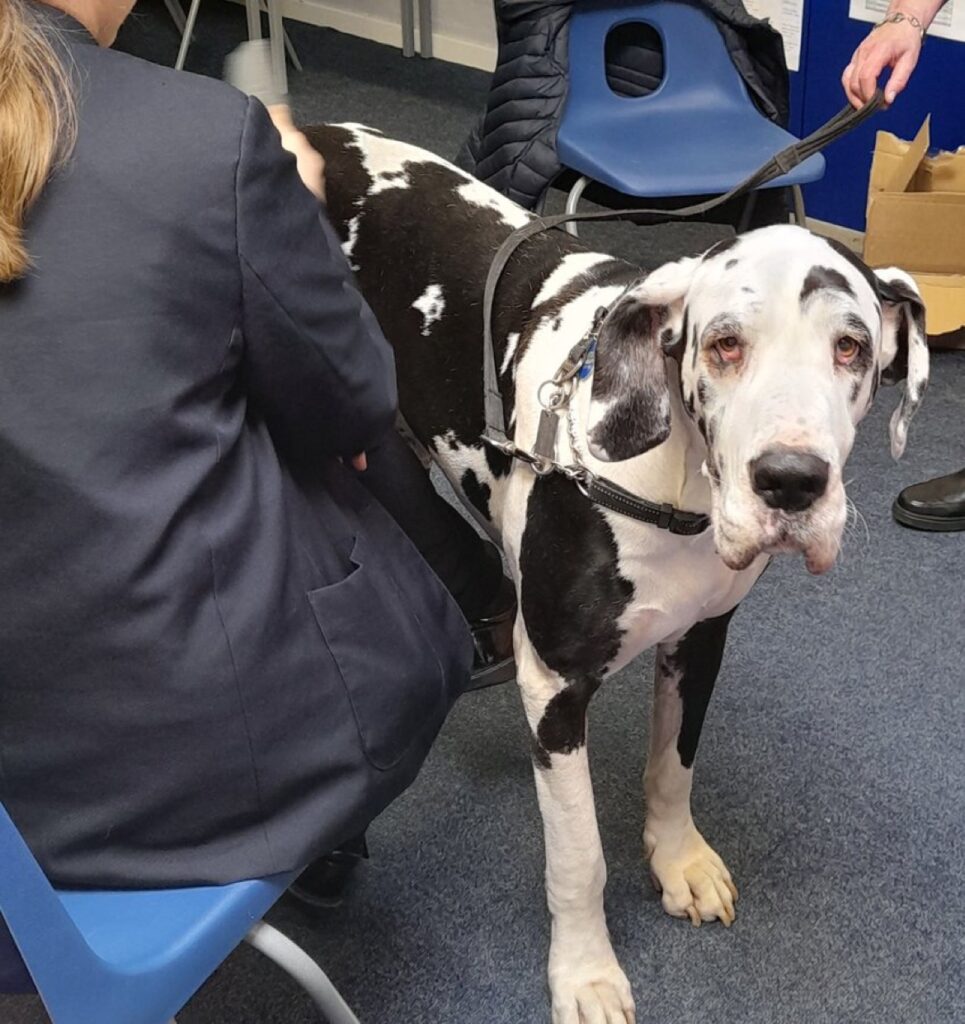 Enrichment Week
Enrichment Week takes place during the summer term. This week provides an opportunity for deep immersion in a two or three-day enrichment activity on or off-site. Whole year groups come together to participate in an activity with an entrepreneurial or work-related learning challenge linked to the year group offer.
Year 7 – A Sense of Belonging
Students research the history of Bury and visit local cultural venues before creating an exhibition to showcase their work.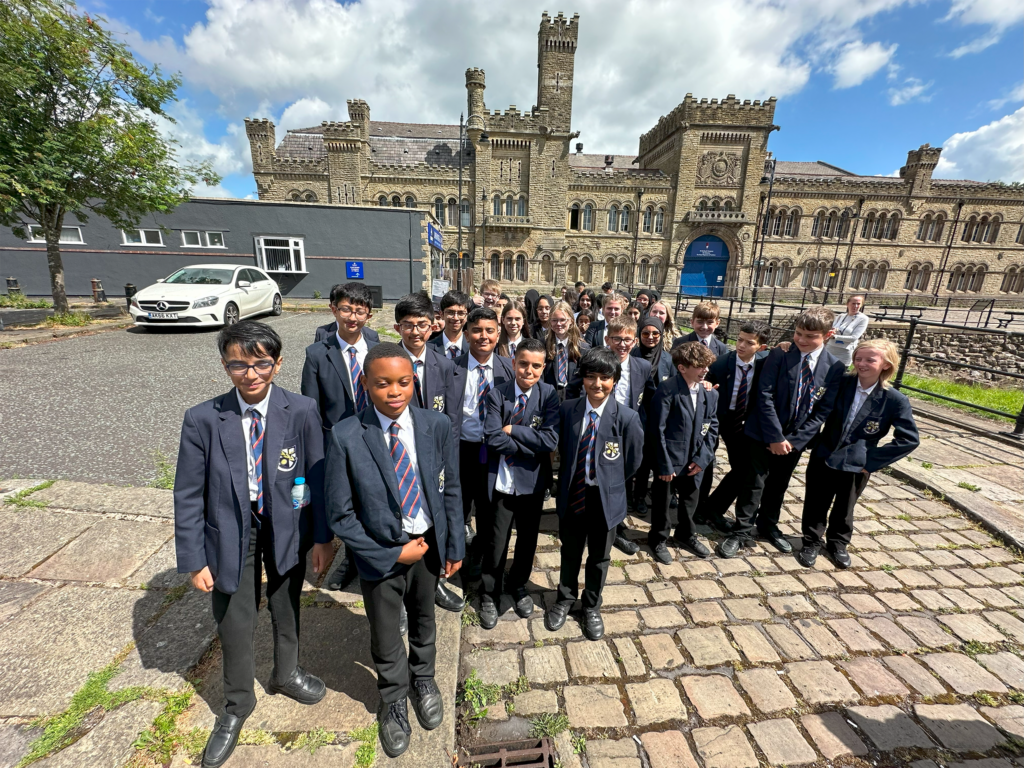 Year 8 – A Sense of Excitement
The Rollercoaster Challenge.
Students study the design of rollercoasters first-hand at Alton Towers before returning to school to compete in teams to design and build a rollercoaster. Students are supported throughout the experience by Engineering Mentors from Siemens.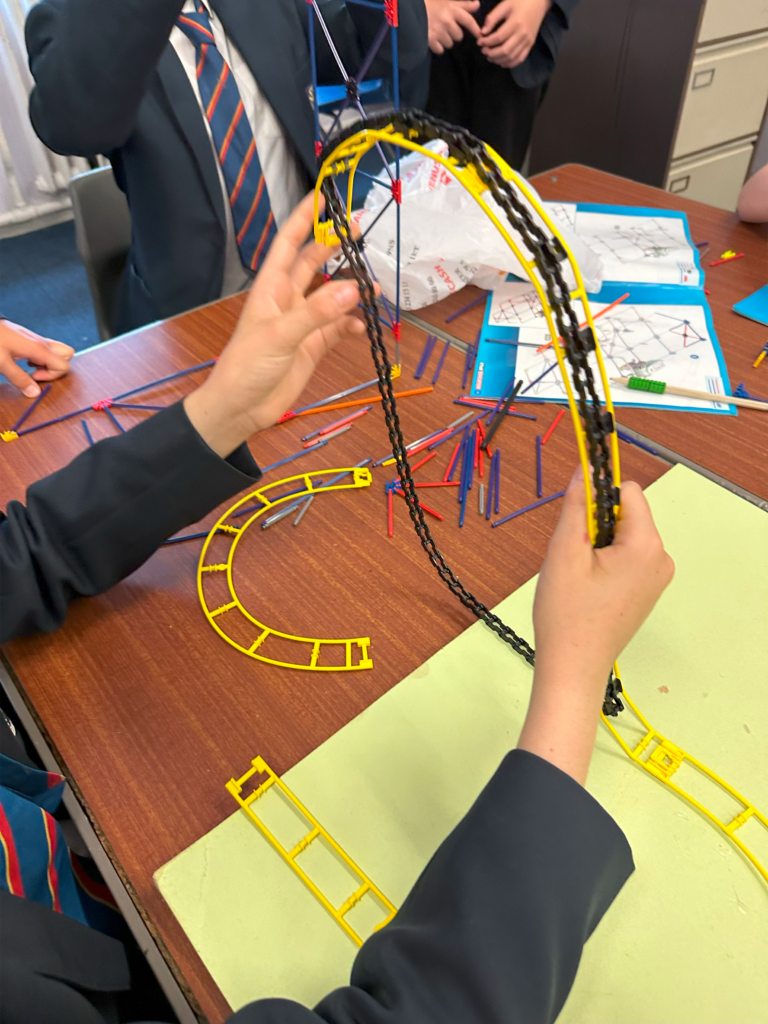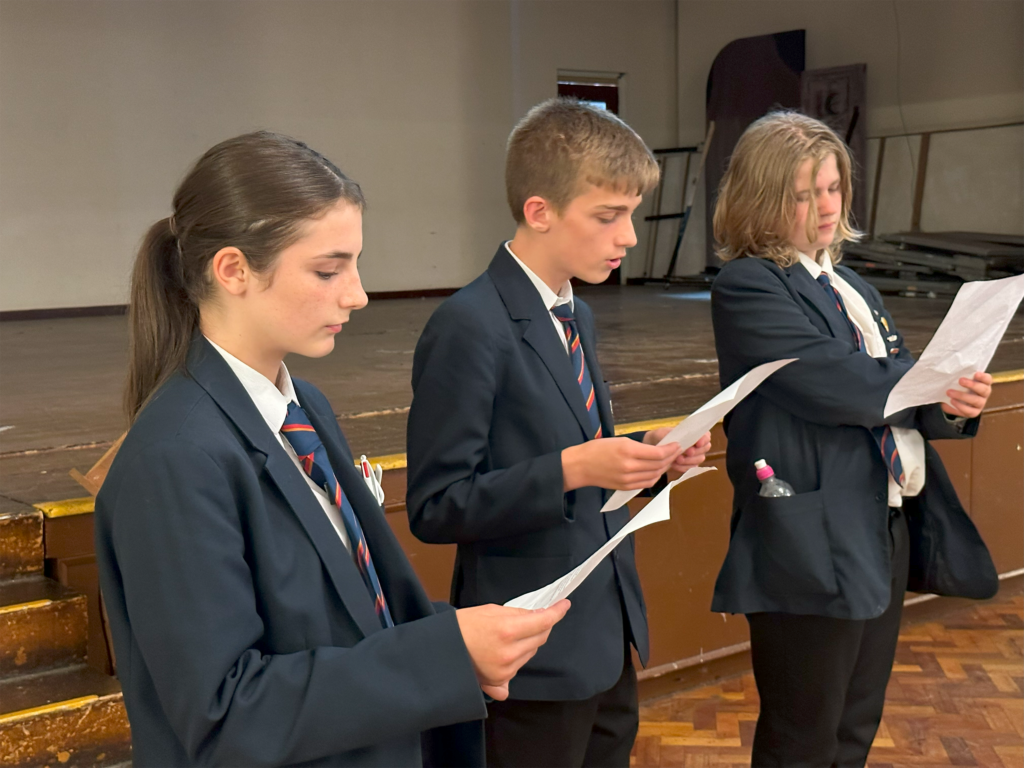 Year 9 – Sense of Responsibility
Students work towards completing their Duke of Edinburgh Award. Students participate in a skills training day followed by an expedition.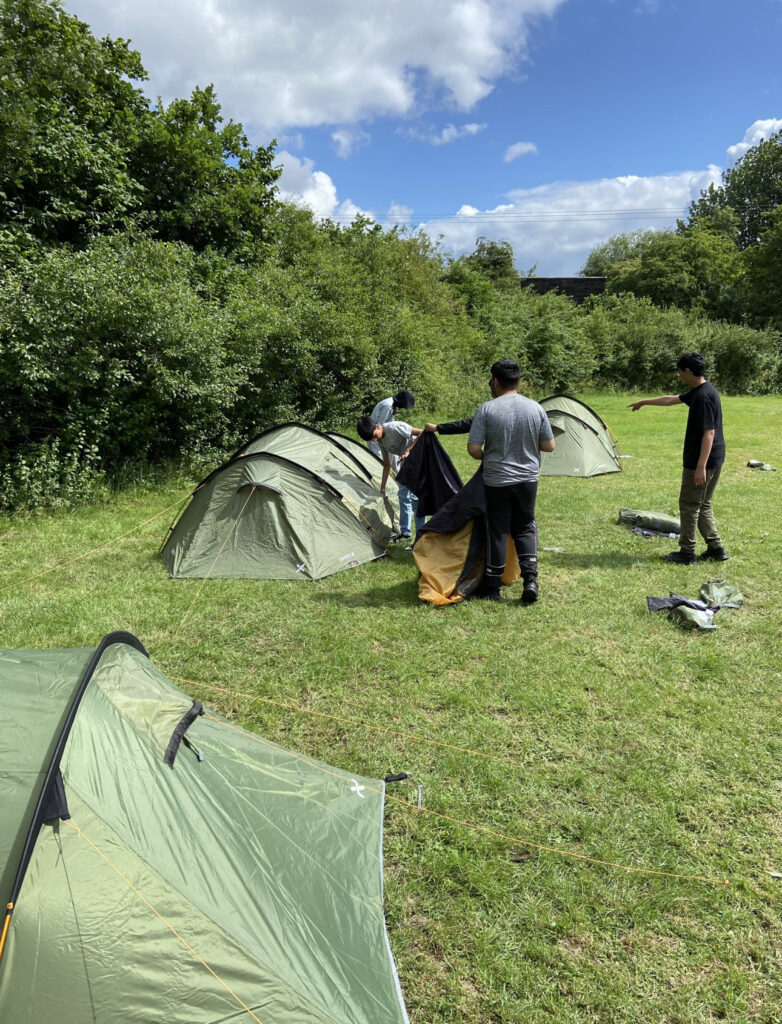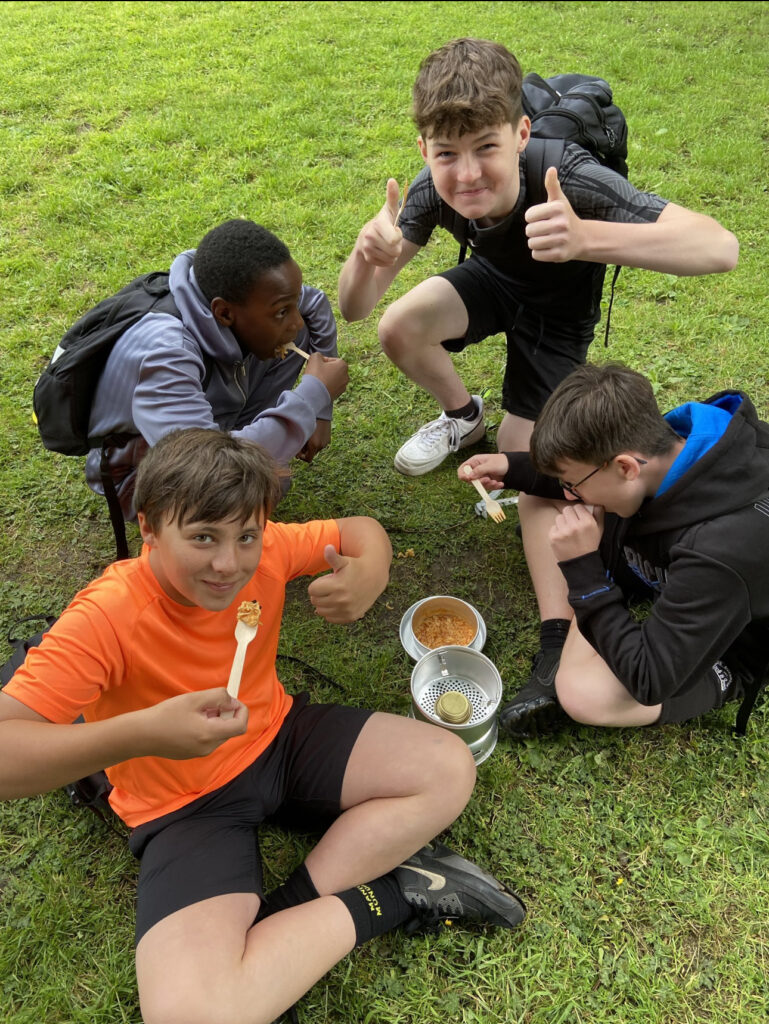 Year 9 DofE students on their Skills Day at Burrs Park.
Year 10 – SENSE OF OWNERSHIP: Ready to Succeed
Before students embark on their work experience, GM Hub delivers an interview skills workshop, and students participate in formal interviews with professionals from one of our partner organisations.
Learning to Lead – Student Leadership Opportunities
Student leaders at all levels receive Diploma credits for successfully delivering leadership activities or completing their duties. Leadership roles include Student Council Form Representatives, Year 8 Buddies, Year 9 Subject Leaders, Year 10 Mentors and Year 10/11 Prefects.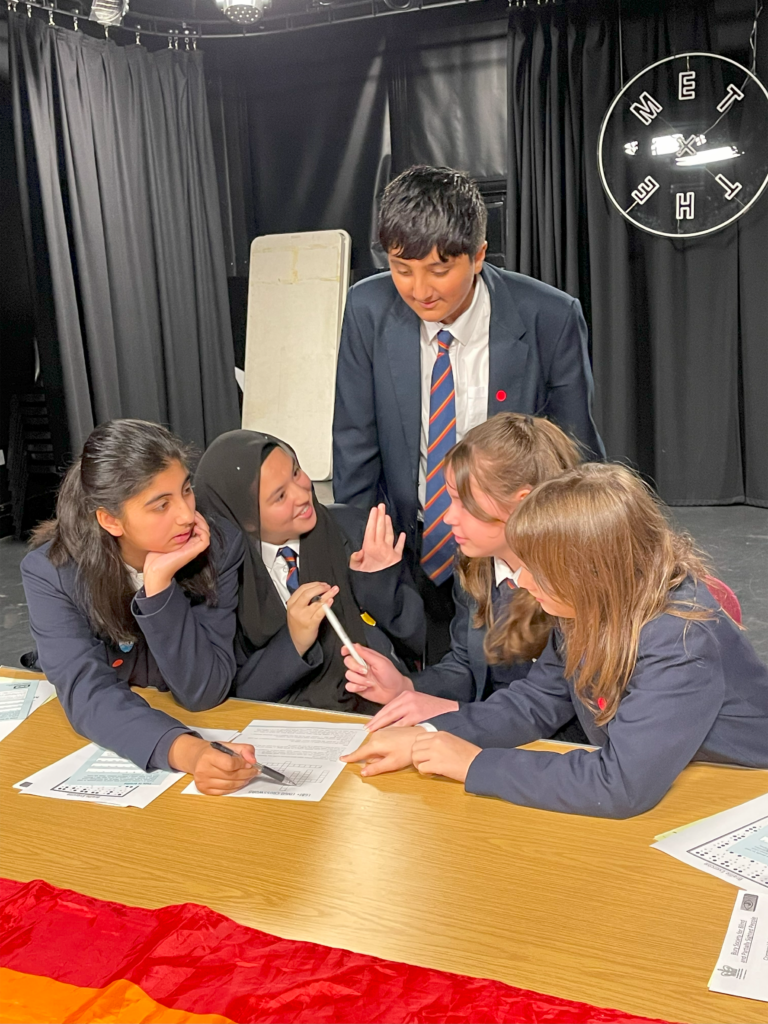 Year 7 & 8 Student Council Representatives training to become Hate Crime Ambassadors.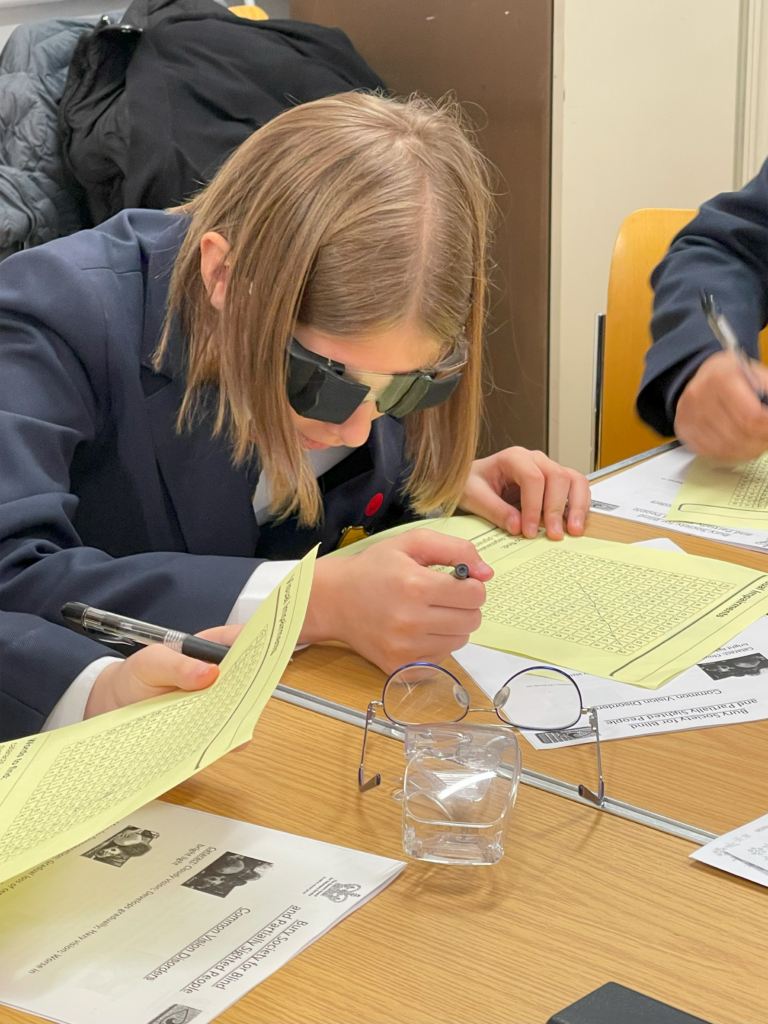 Year 8 Student Leaders in a Disability Awareness Workshop.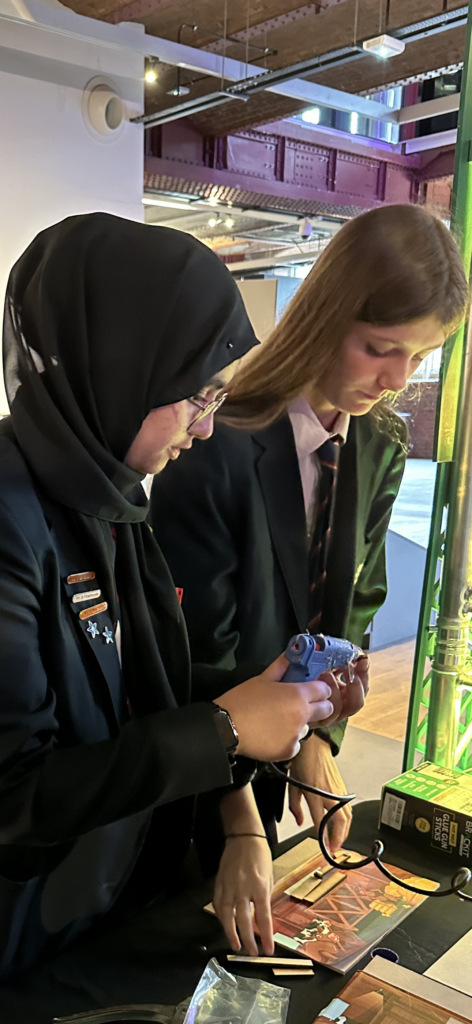 Year 9 Technology Leaders leading a Changemaker workshop at The Museum of Science and Industry.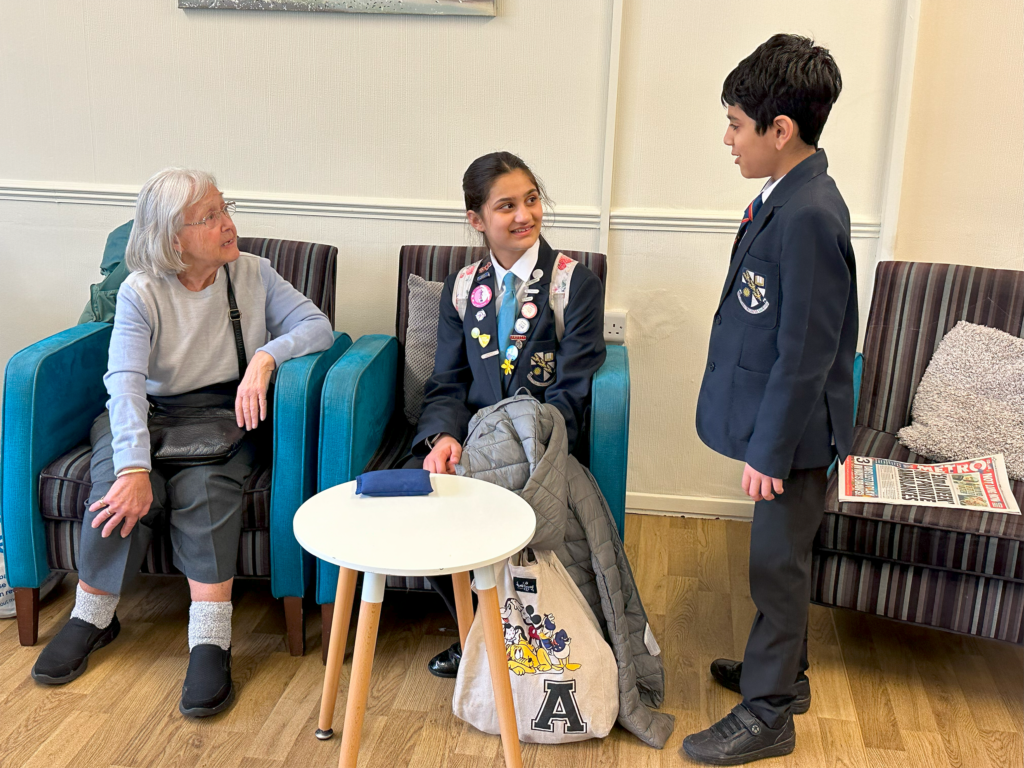 Year 10 Mentors supporting Year 7 and 8 to meet and read to members of The Grundy Day Care Centre
SUSTAIN is our student leadership headquarters and home to the student newspaper, radio and podcast station. This student-led space also enables students to plan and deliver a wide range of workshops for their peers. Student leaders and participants earn Diploma credits for attending activities in SUSTAIN.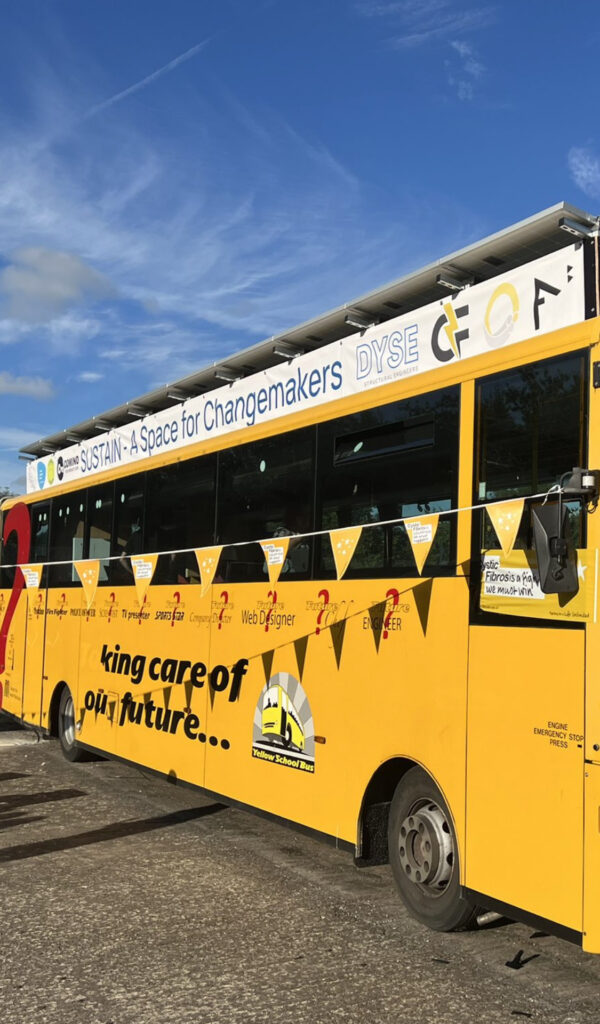 Community Ambassadors
All members of our school community are actively encouraged to take more responsibility for looking after our community. There are many ways that students can demonstrate their commitment to our community, from promoting participation in an enrichment activity outside of school hours to volunteering for a community group. Community Ambassadors, who meet all the criteria for the Gold Award, will receive the Platinum Diploma Award.
Some examples of our ambassadors at work in 2022-23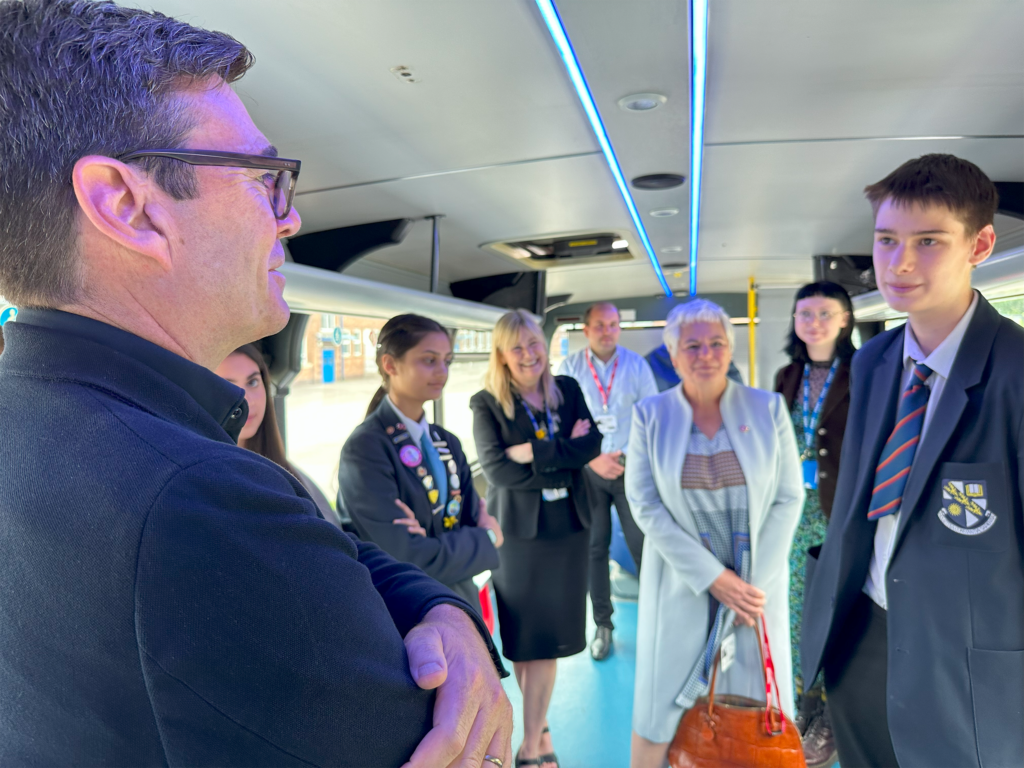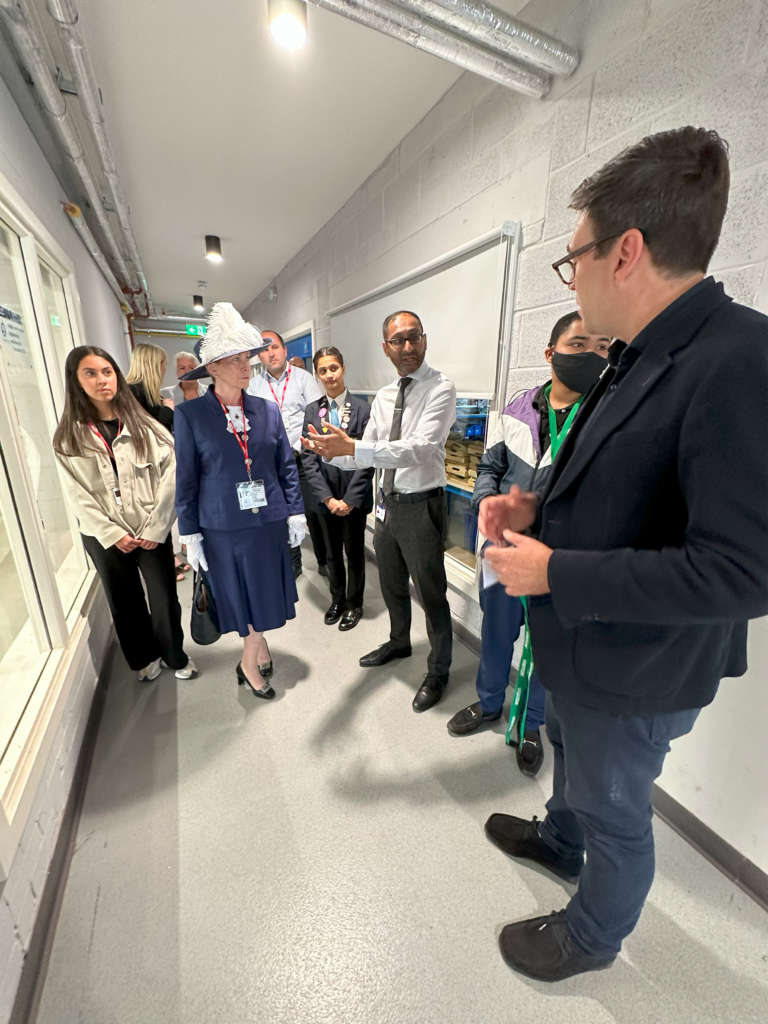 Community Changemakers met Greater Manchester Mayor Andy Burnham and The High Sheriff of Greater Manchester to discuss their environmental work.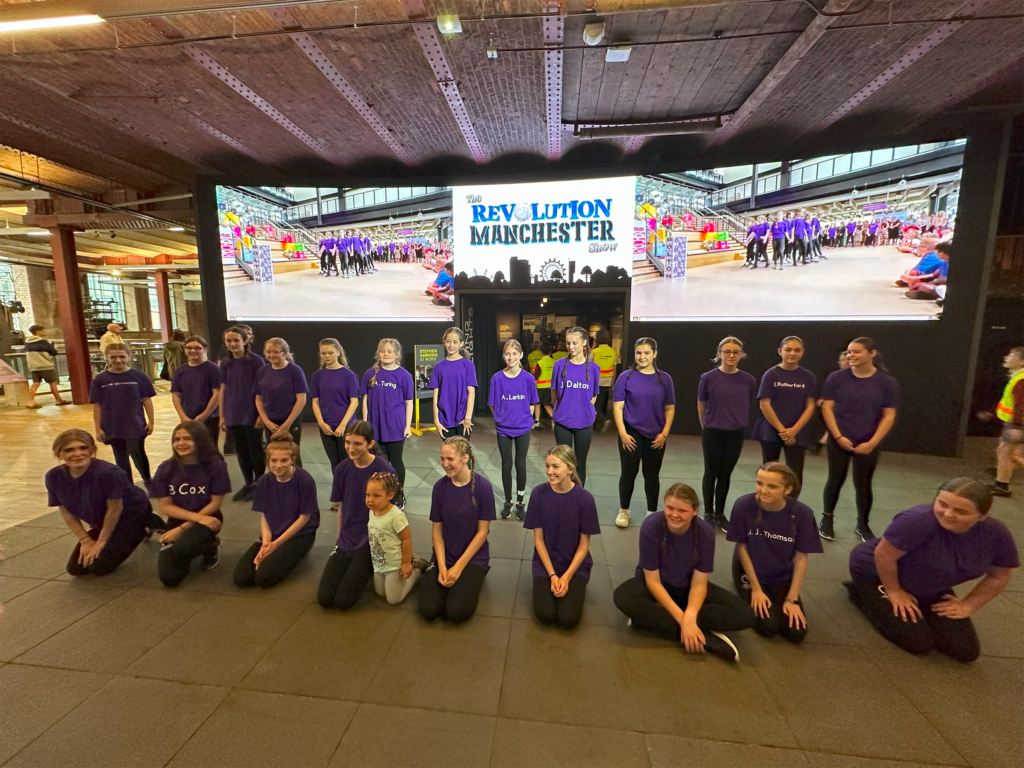 Derby Dance Changemakers choreographed and performed a dance to depict the achievements of Manchester's Greatest Scientists. They performed their piece at The Museum of Science and Industry.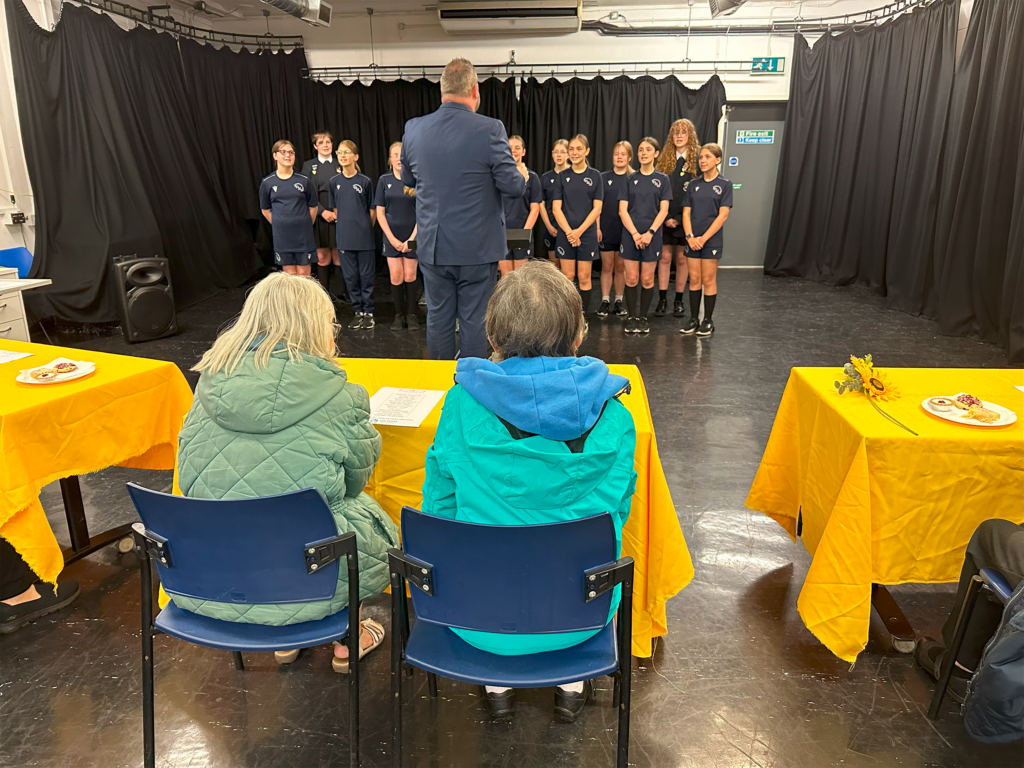 Students organised an afternoon tea and performance for elderly members of our community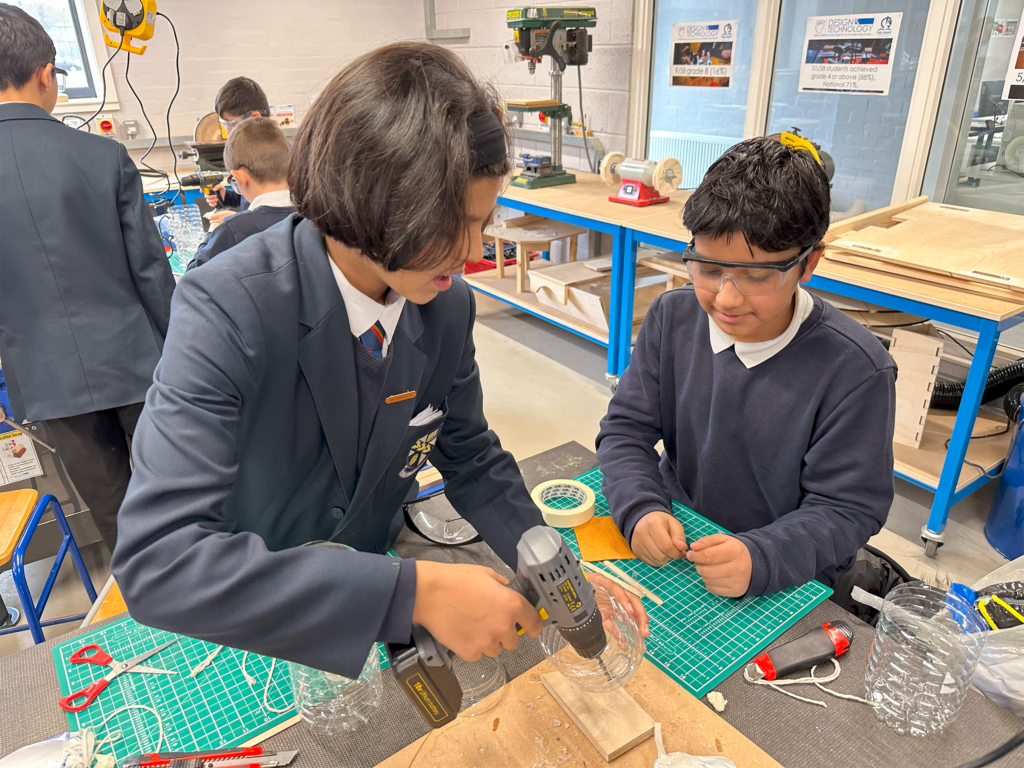 Year 7 Technology Ambassadors collaborated with pupils from Crumpsall Primary School.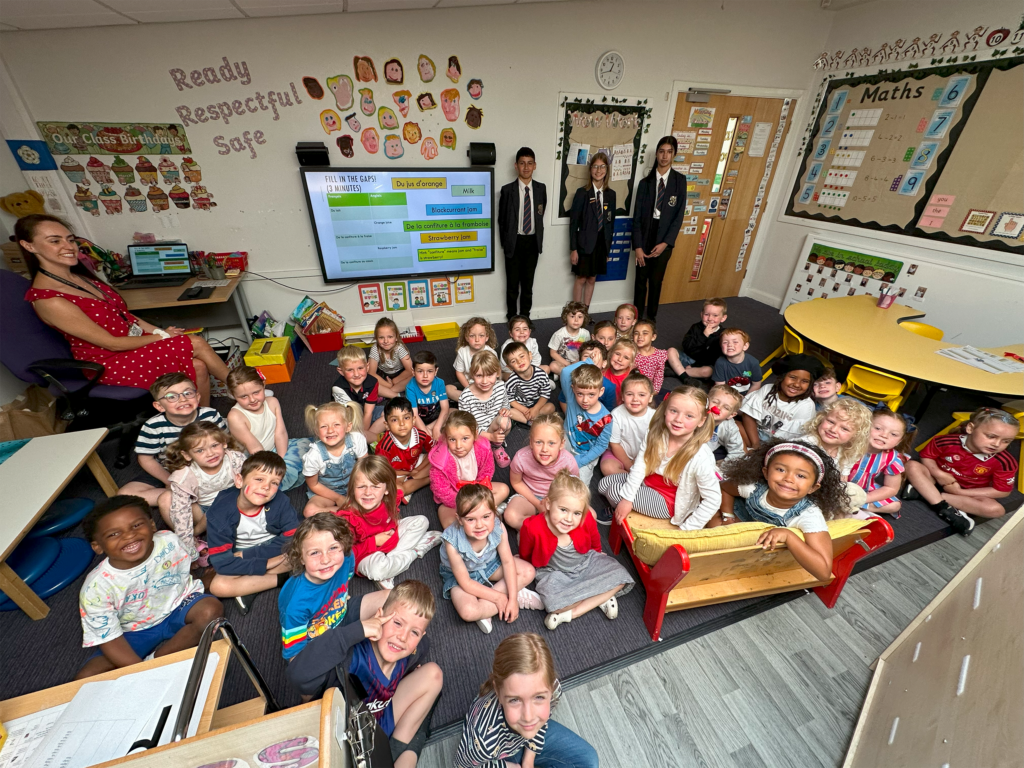 Year 8 Language Ambassadors led French Workshops at Wesley Methodist Primary School.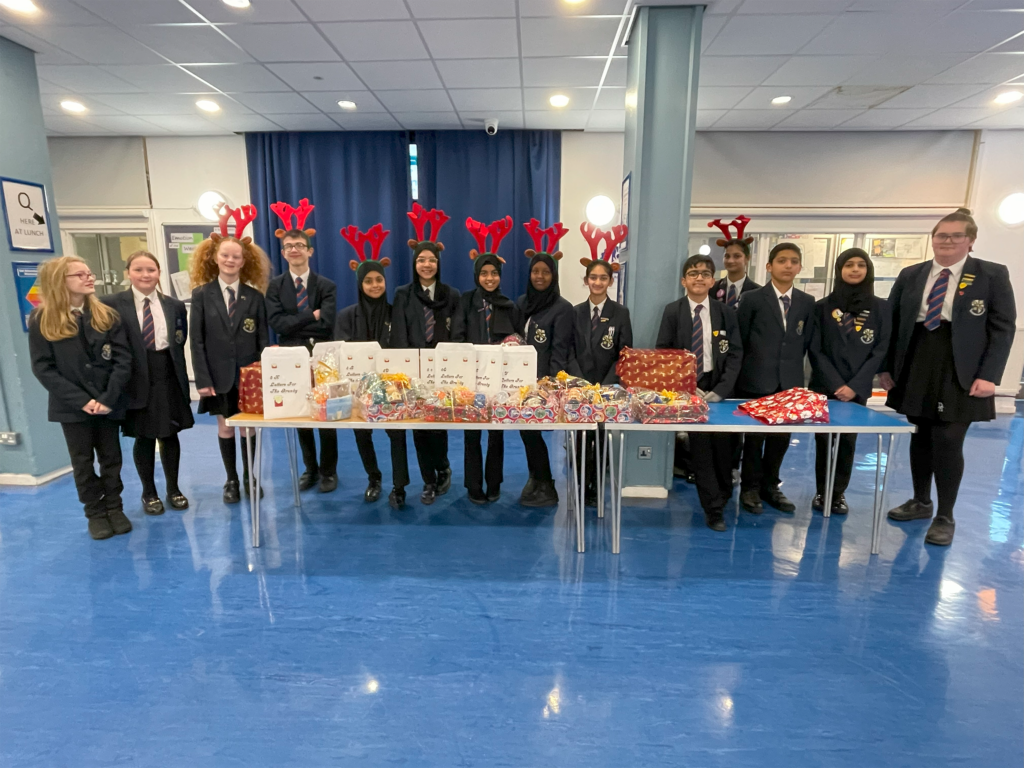 Year 7 contributed to our Christmas Hamper Appeal for The Grundy Day Care Centre and our local Food Bank.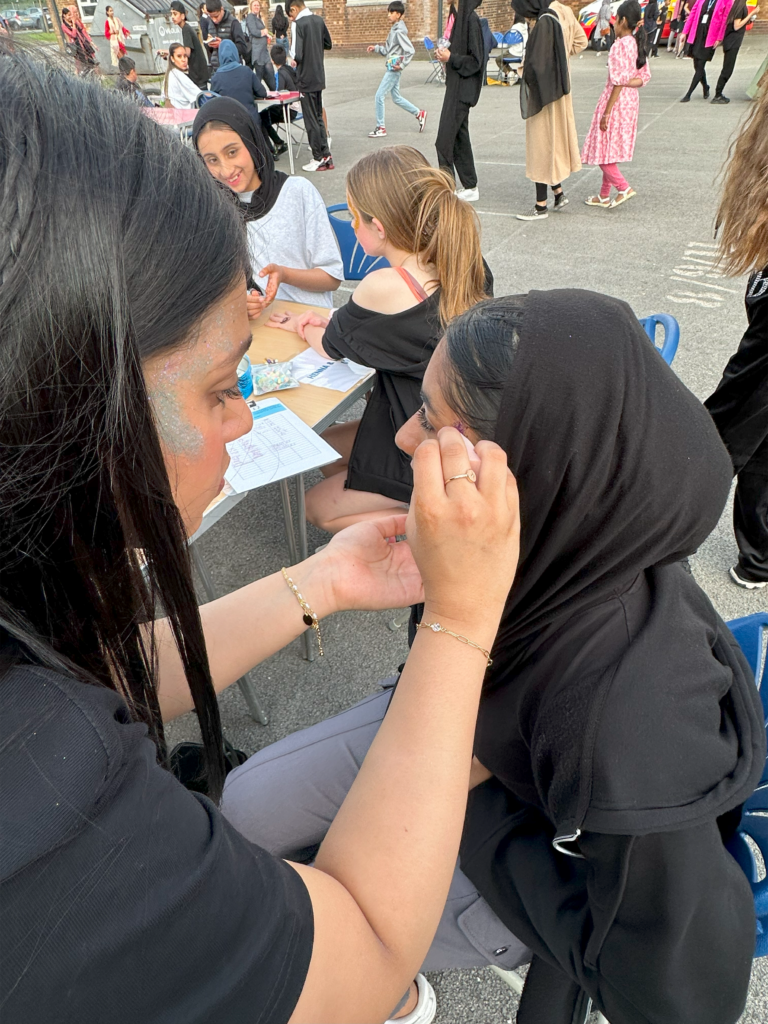 Year 9 Volunteers at our Summer Garden Party
Educational Partnership
We continuously engage with our local community to develop bespoke enrichment activities for our students.
We collaborated with Bury Cancer Centre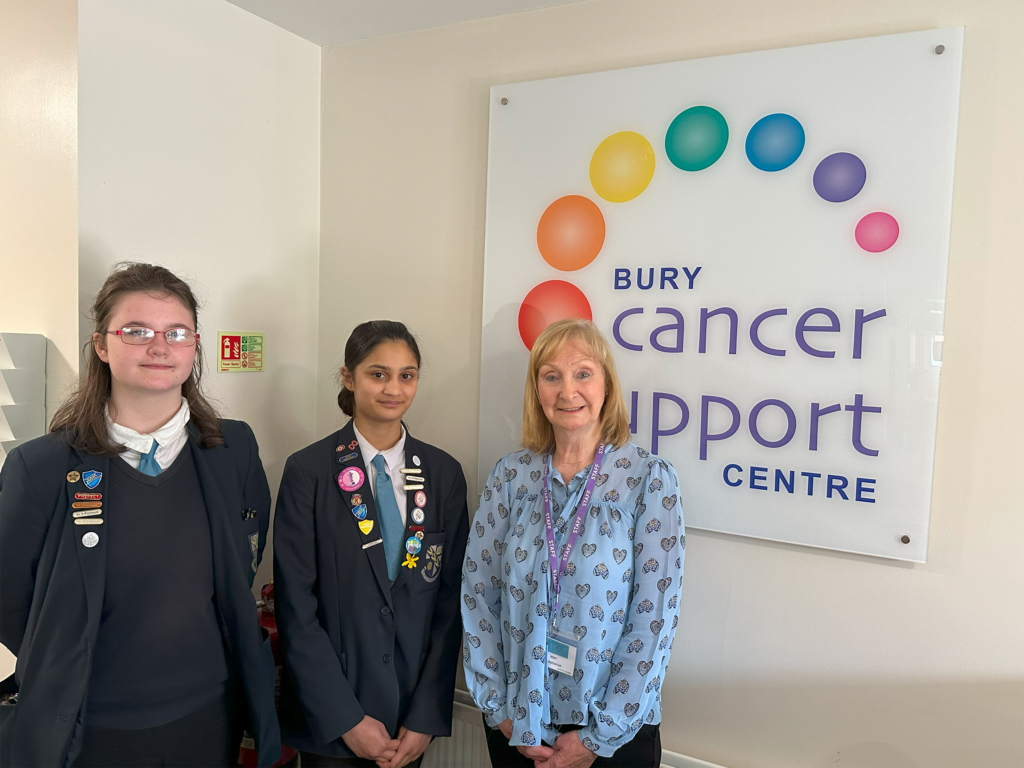 to create a series of events throughout the year to celebrate their 20th anniversary culminating in a live performance extravaganza; '20 at The Met'.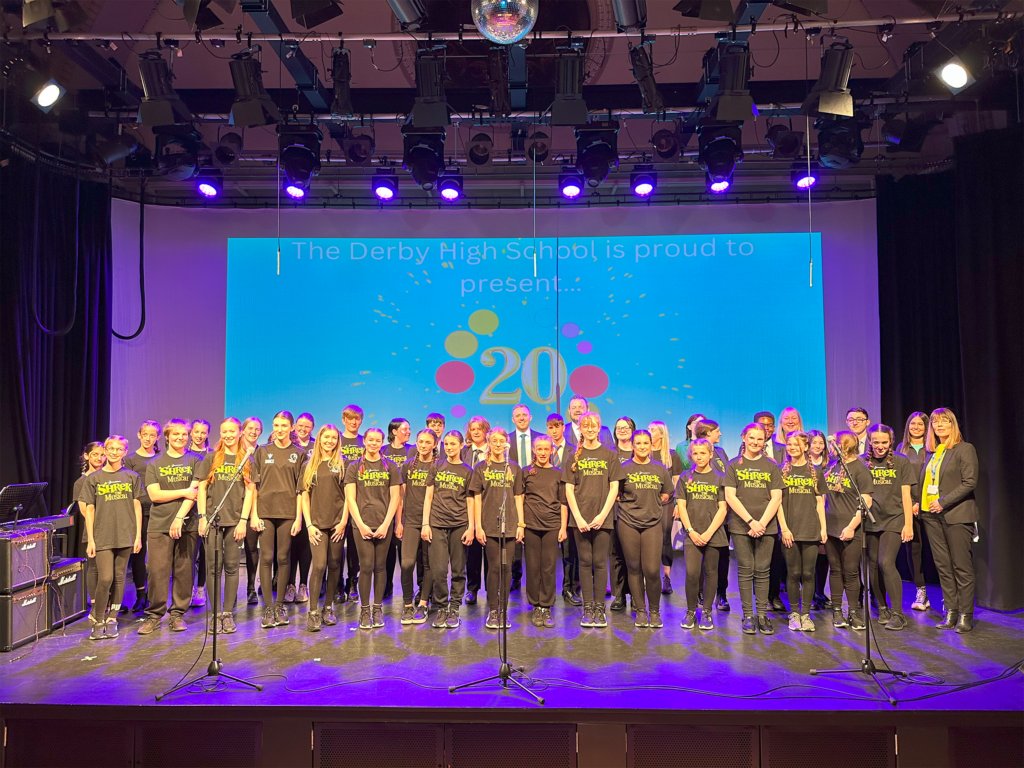 We have filmed with The Citizen Aid, GM Violence Reduction Unit, A&E Consultants and paramedics to create a film that will teach young people how to stop a bleed.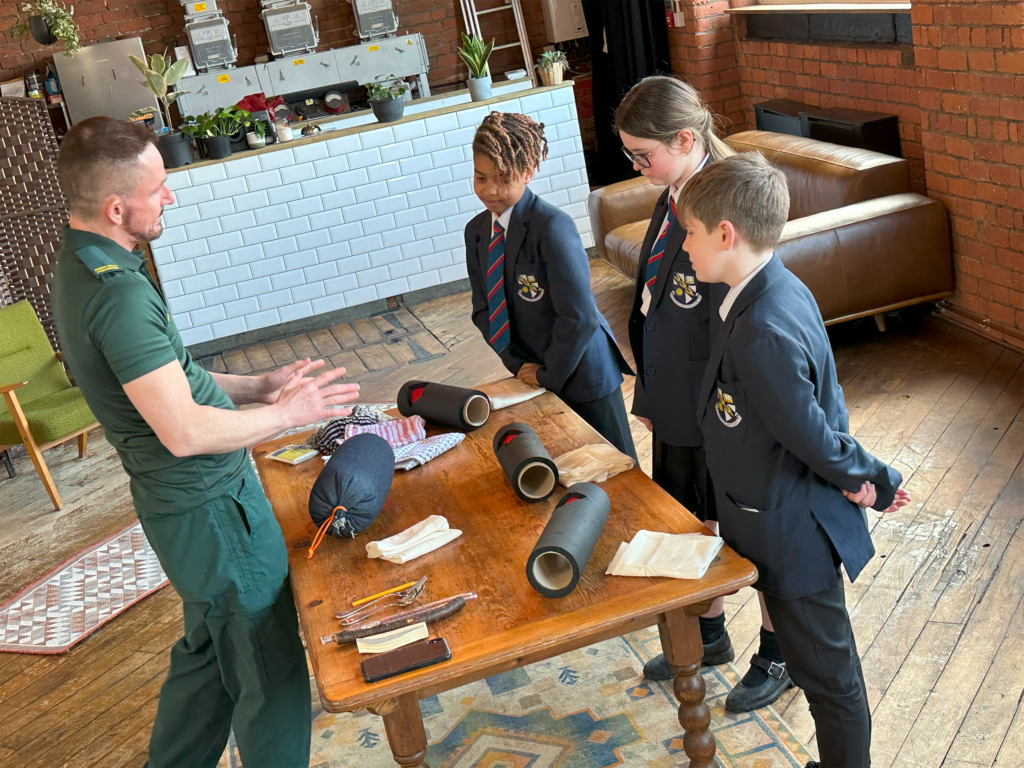 Our many partnerships with organisations such as The North West Comino Consortium allow us to offer life-changing experiences. NWCC is an educational Community of Practice comprising primary and secondary schools, employers, cultural providers, and social justice charities. External partnerships are brokered and supported by the NWCC team, who work closely with us to shape and implement projects which respond to initiatives driven either internally from school or externally in response to events and opportunities.
In the next 12 months, students will …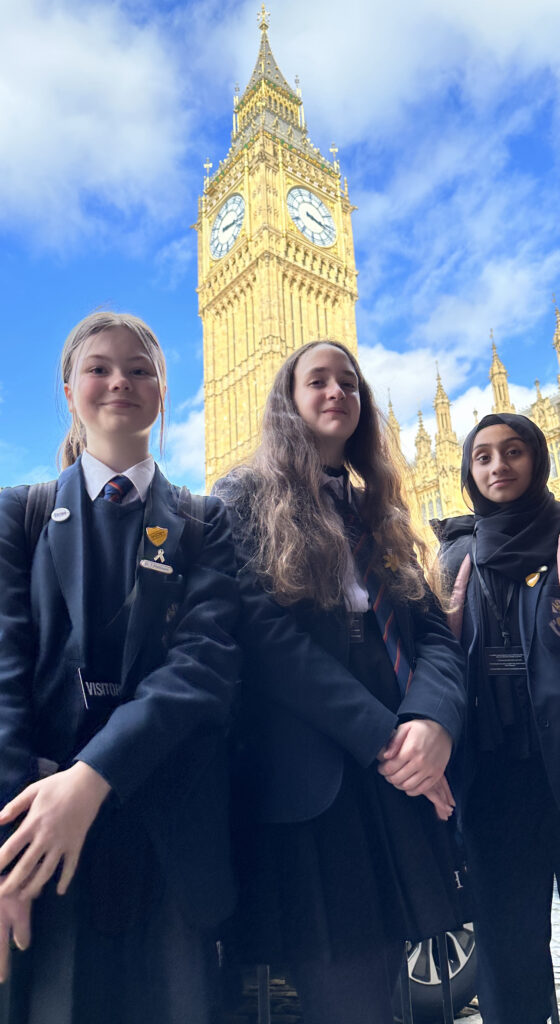 Interview politicians at Westminster Palace.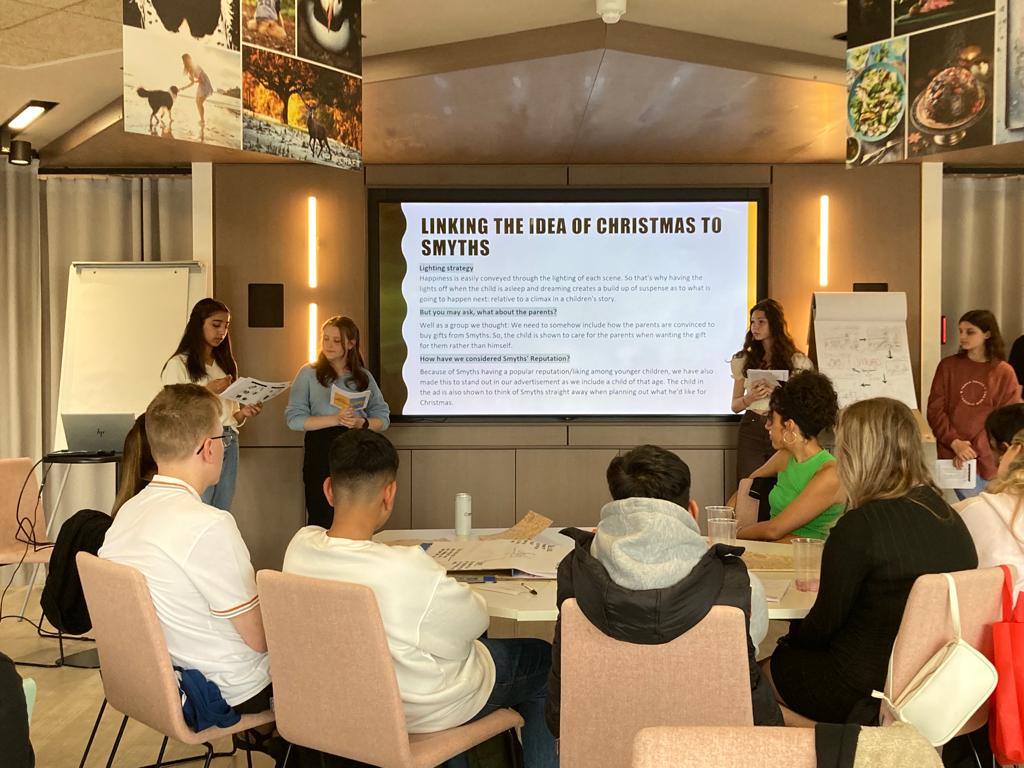 Pitch to corporate executives on real-work briefs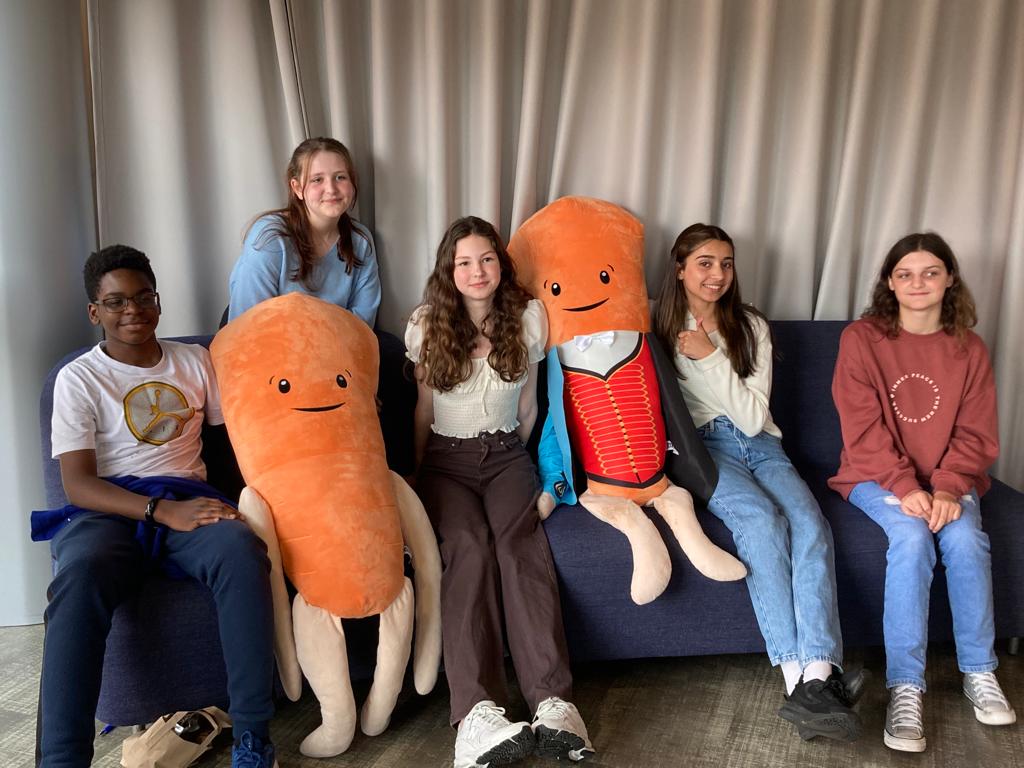 Participate in work experiences such as placements with International Advertising Agency McCanns.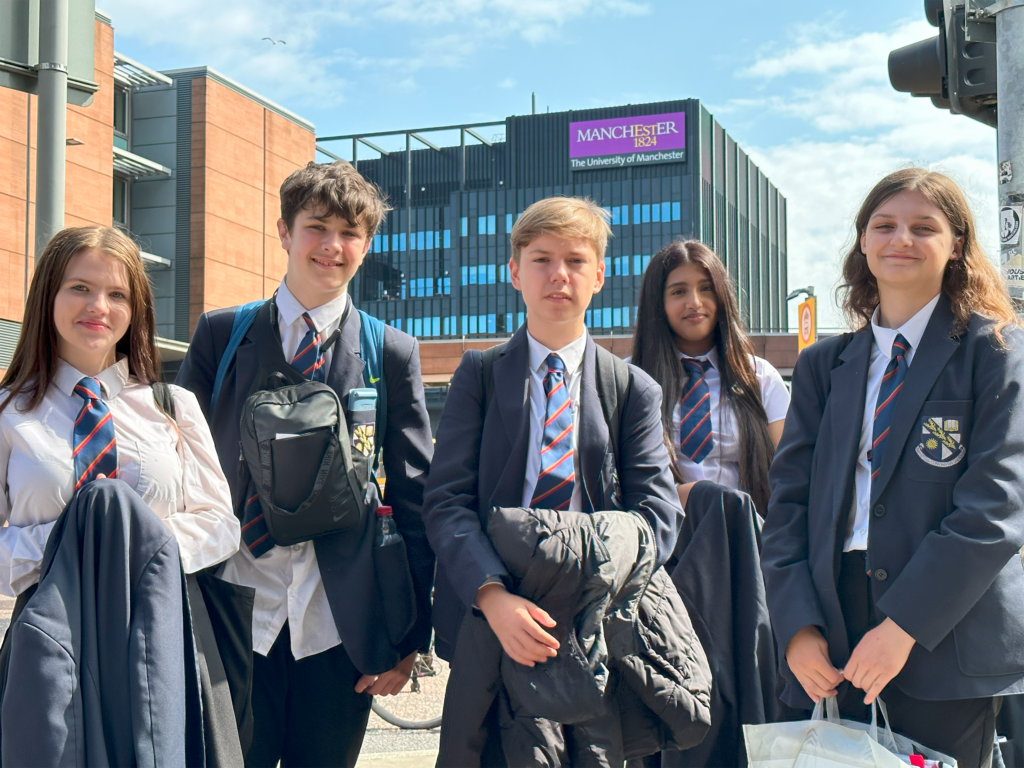 Work alongside Industry Mentors.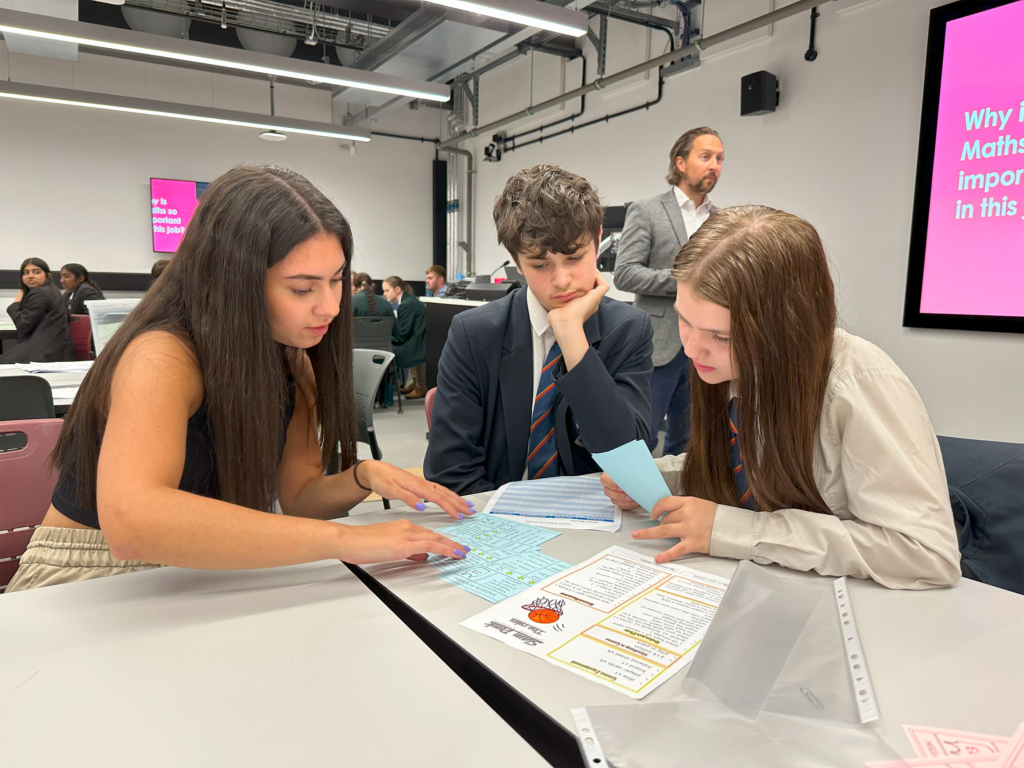 Participate in workshops led by The English National Ballet and Royal Opera House.
The Greater Manchester Duke of Edinburgh team work closely with leaders in school to ensure a programme of exciting and meaningful community experiences for our Year 9 students. Students are required to participate in 30 hours of Skills Activity, 30 hours of Physical Activity and 30 hours of Volunteering /Community work. Students are responsible for hosting events such as our annual Garden Party and Winter Wonderland Makers' Market.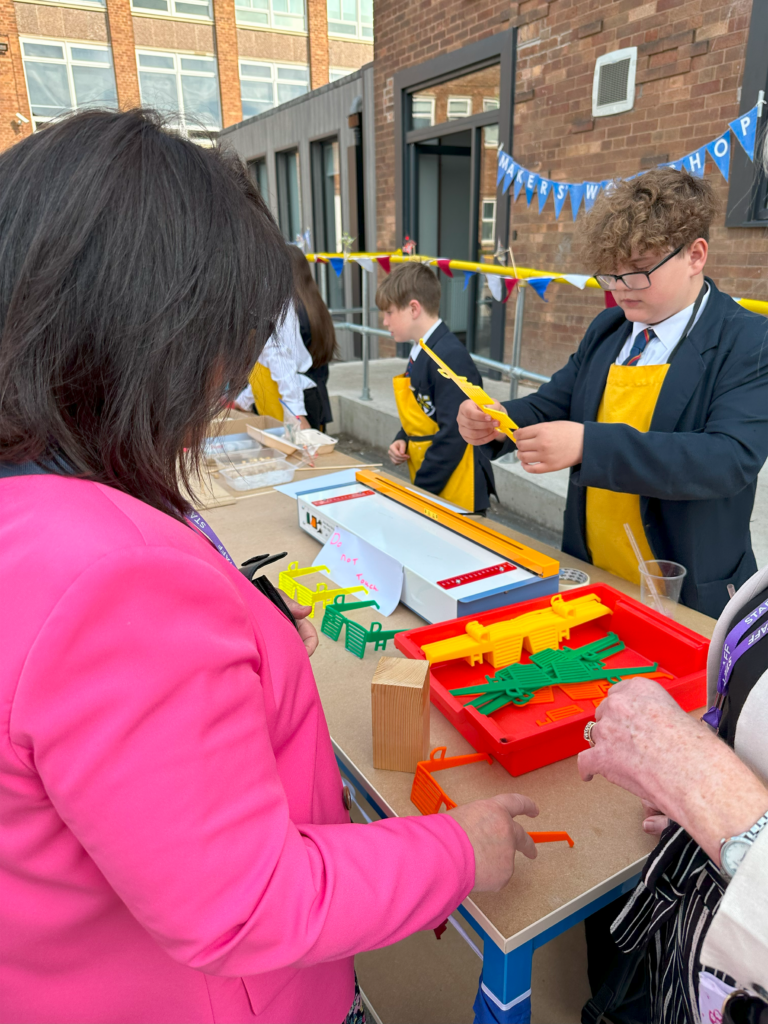 The Rotary Club are also integral to our Diploma Enrichment Programme. We truly value the opportunity to engage in The Rotary Challenges such as The Technology Challenge which we are delighted to host.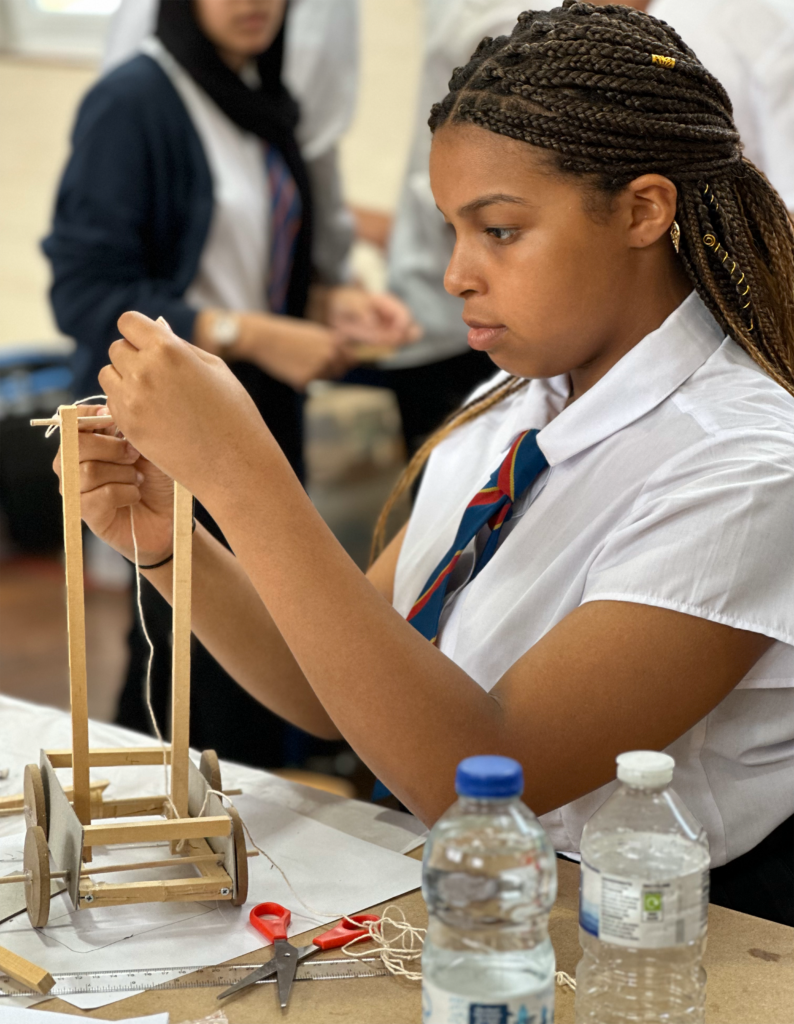 The Migration Stories NW project supported by historians at Lancaster University and local heritage organisations has allowed students to gather oral histories of migration in the North West from ancient times to the present day. Students have interview some truly inspirational people from around the globe.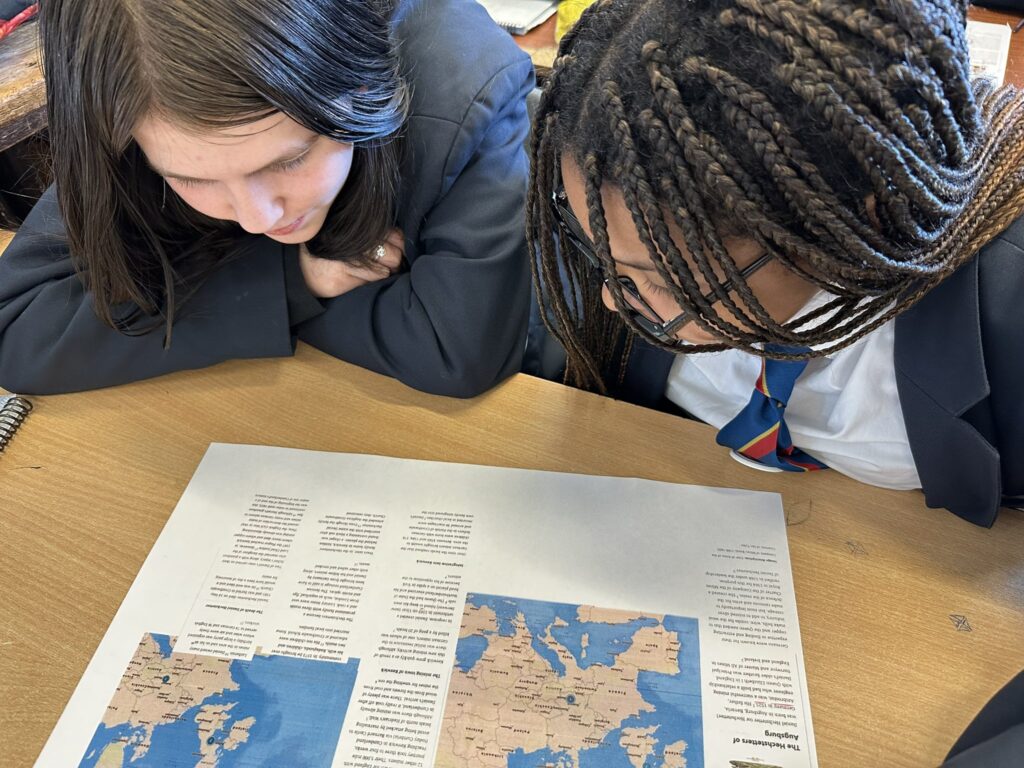 The East Lancashire Railway are keen to support our work. This year all Year 7 students will participate in a themed induction experience which includes a journey on the East Lancashire Railway. They will then work on a brief to create a promotional campaign to increase awareness of cultural venues in Bury.
Faculty Enrichment Events
Across school faculties organise festivals, competitions, visits and events.
For example, The Festival of Technologies week. During this week, professional guests are invited in to talk to students about their work in Technology, Engineering, IT or Hospitality.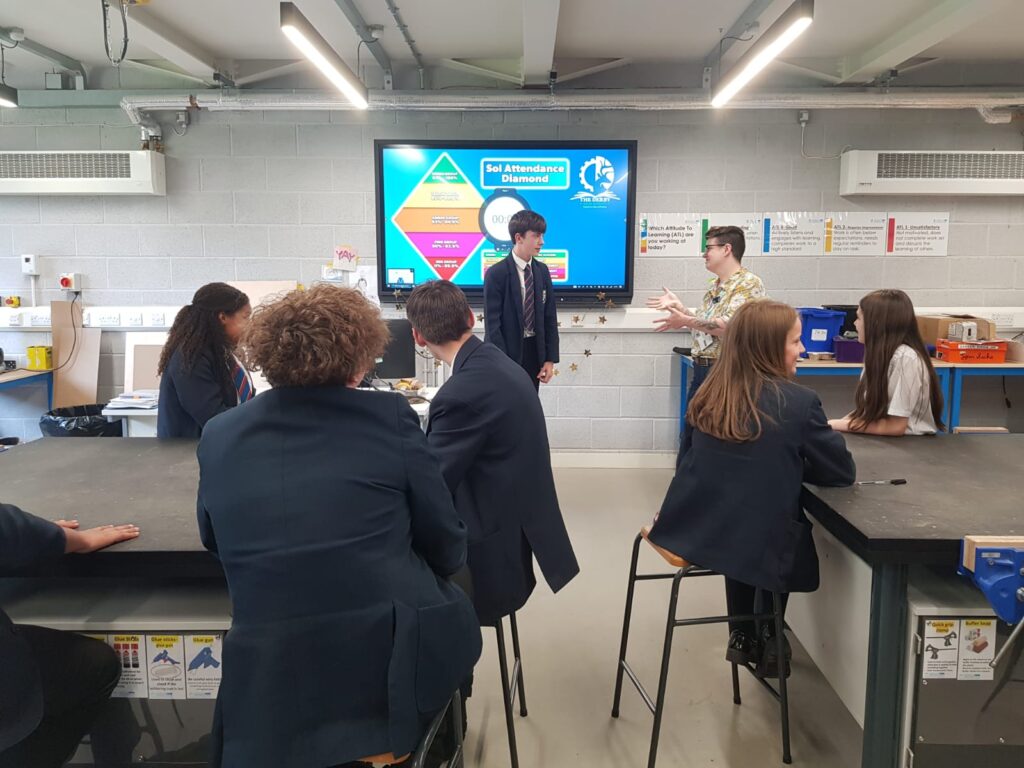 Festival of Technologies Lunchtime Lectures
2023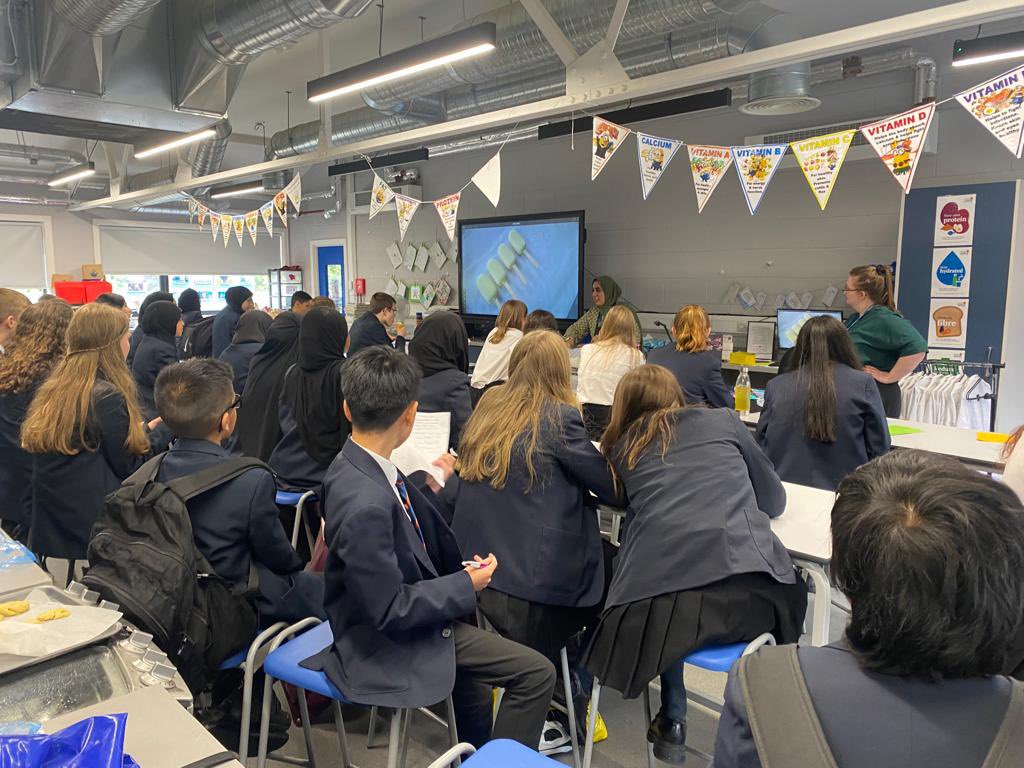 Festival of Technologies Food Preparation Staff Dishes Demonstrations.
The English Faculty arrange theatre visits to see set works. Our English team work closely with Mrs Forkin who runs an exciting programme of events including trips to The Bolton Book Awards and visits from authors.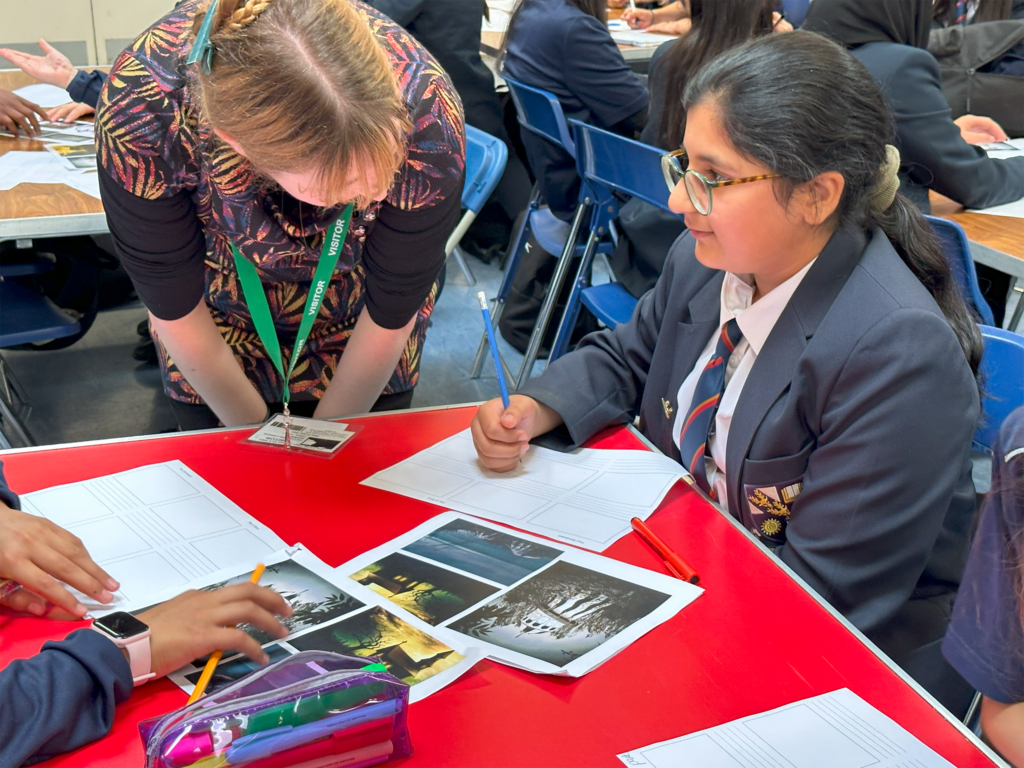 Writers' Workshop with children's author Victoria Williamson.
Our Maths team arranged exciting themed events to celebrate Number Day and raise awareness and much needed funds for the NSPCC.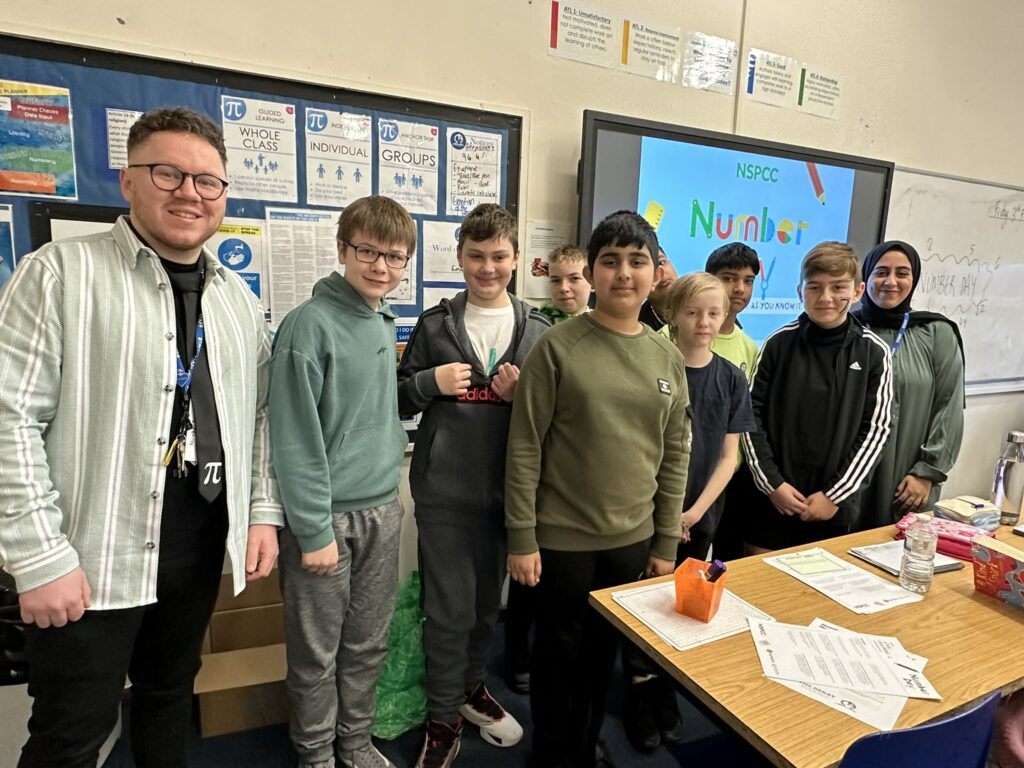 The Arts Faculty host numerous enrichment events throughout the year. Half-termly theatre visits, whole-year group trips, workshops with professionals, concerts, and live performances at venues such as The Met, Home, The Institute of Engineering. The highlight of the year is our annual school production.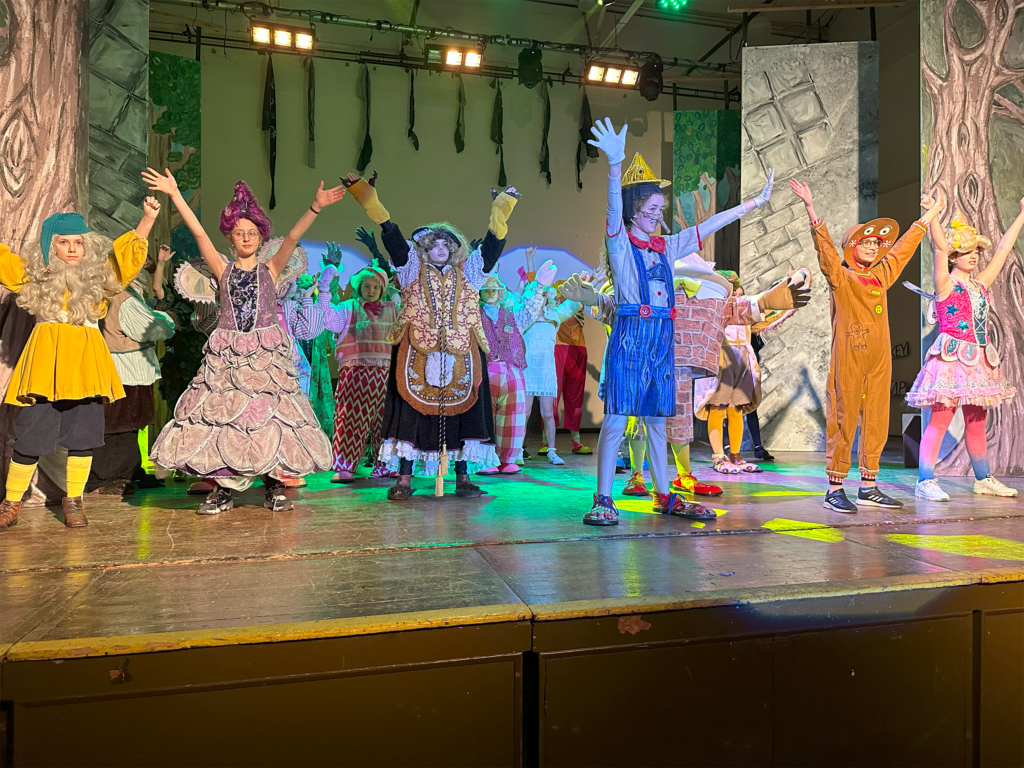 Shrek February 2023
Our PE Faculty run exciting whole year group events throughout the year including inter-form competitions, but the highlight of the year is Sports Week which concludes with Sports Day.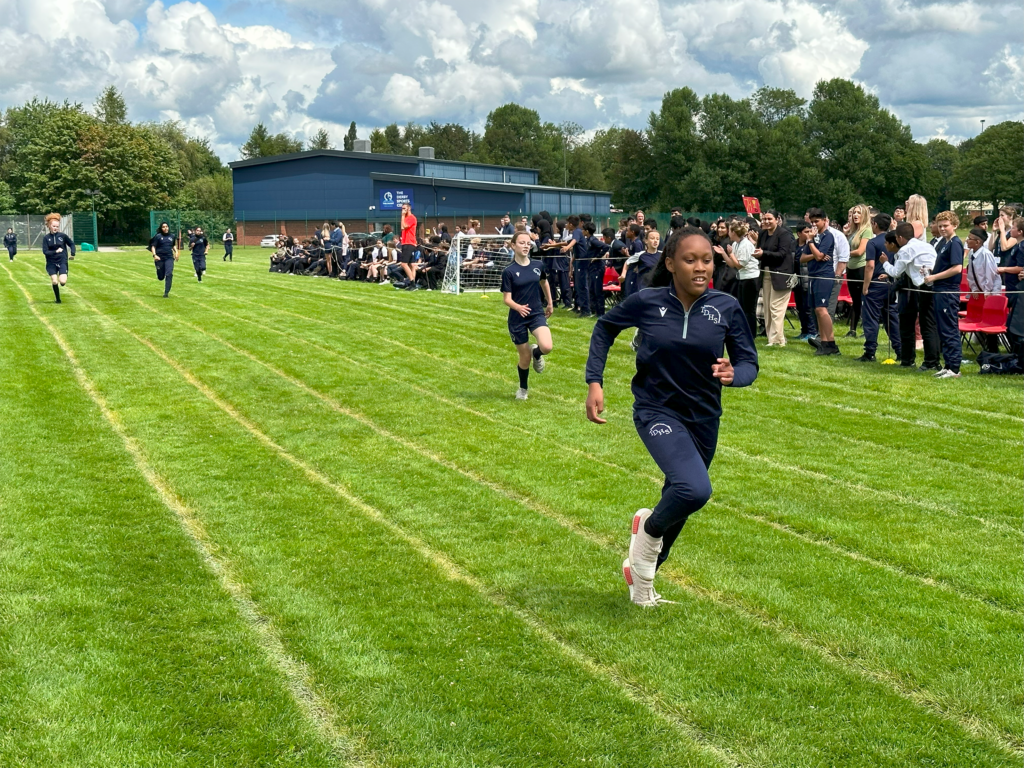 Sports Day July 2023
INCUDE students and colleagues are continuously innovating demonstrating their entrepreneurial skills with ASDAN students making items to sell at our Winter Makers' Market, or organising Bake Sales for charity.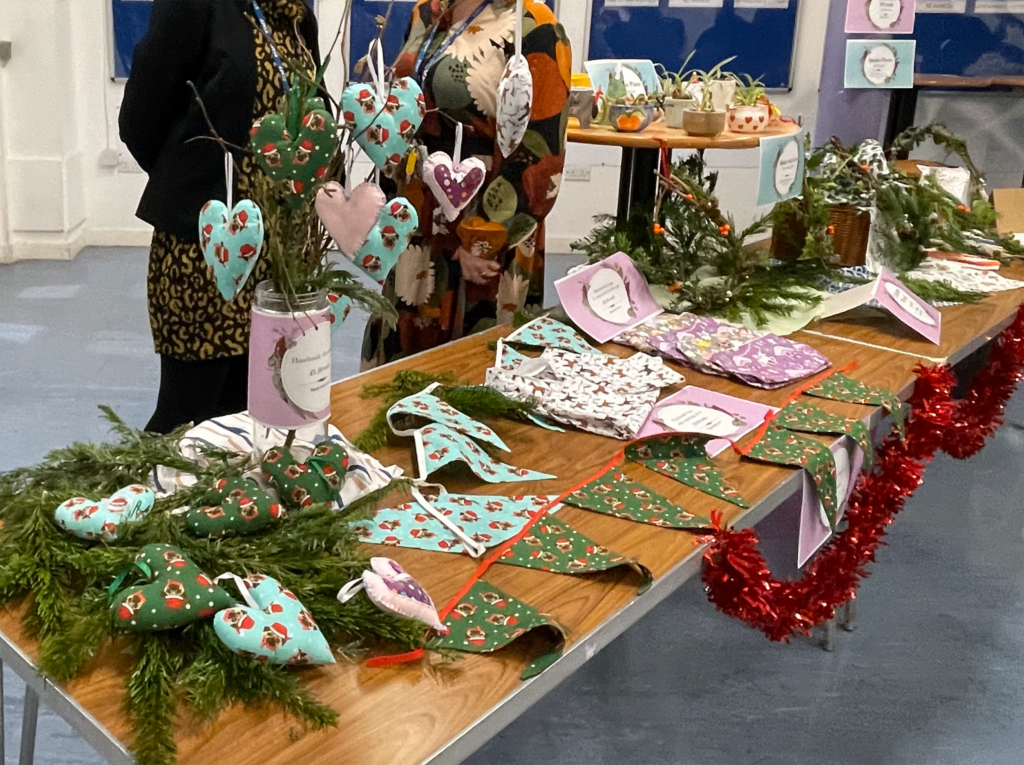 Competitions
Students can earn additional Diploma credits by entering internal and external competitions such as The Media Magazine Film Awards at The British Film Institute: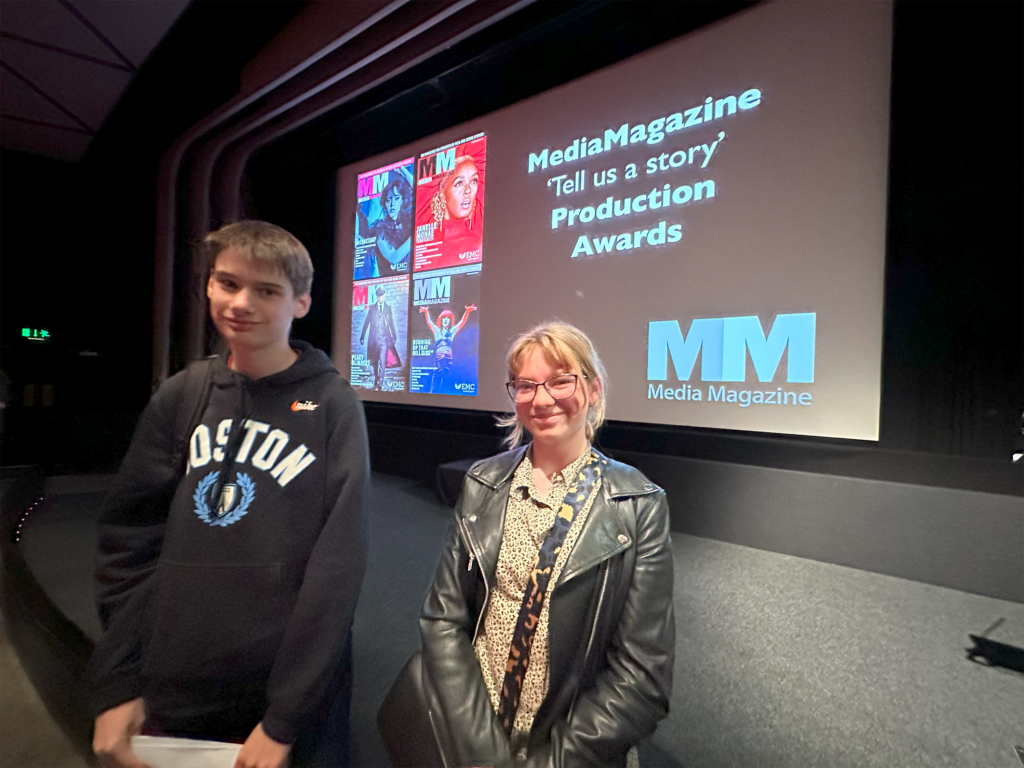 Best Animation Nominees Ben and Mia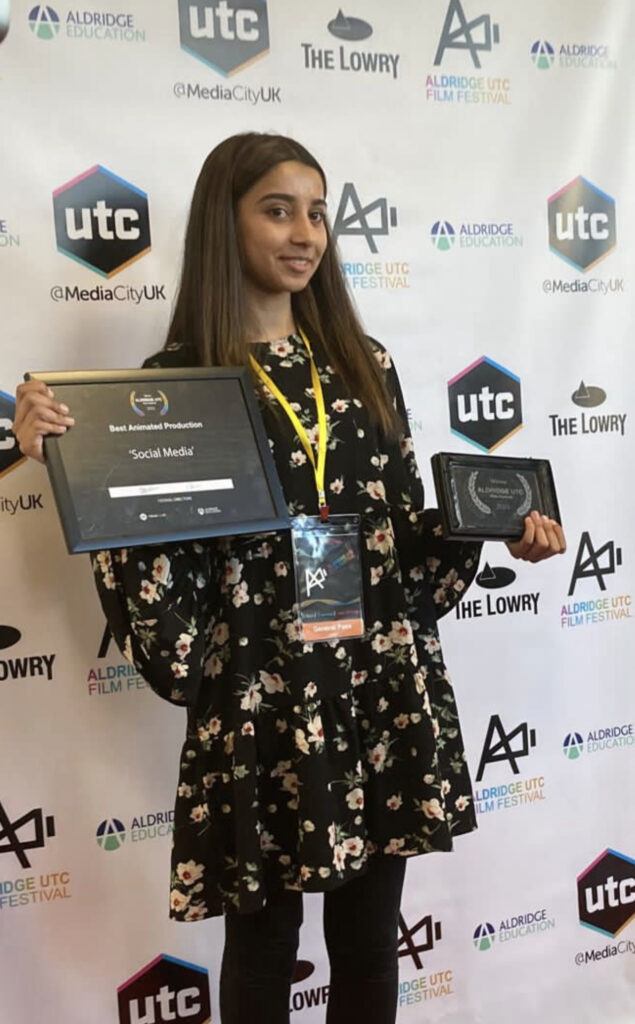 The Global Film Award Best Animation won by Inaya and Best Editor won by Ben.
The GMP Community Art project. This piece is now exhibited at Fairfield Hospital.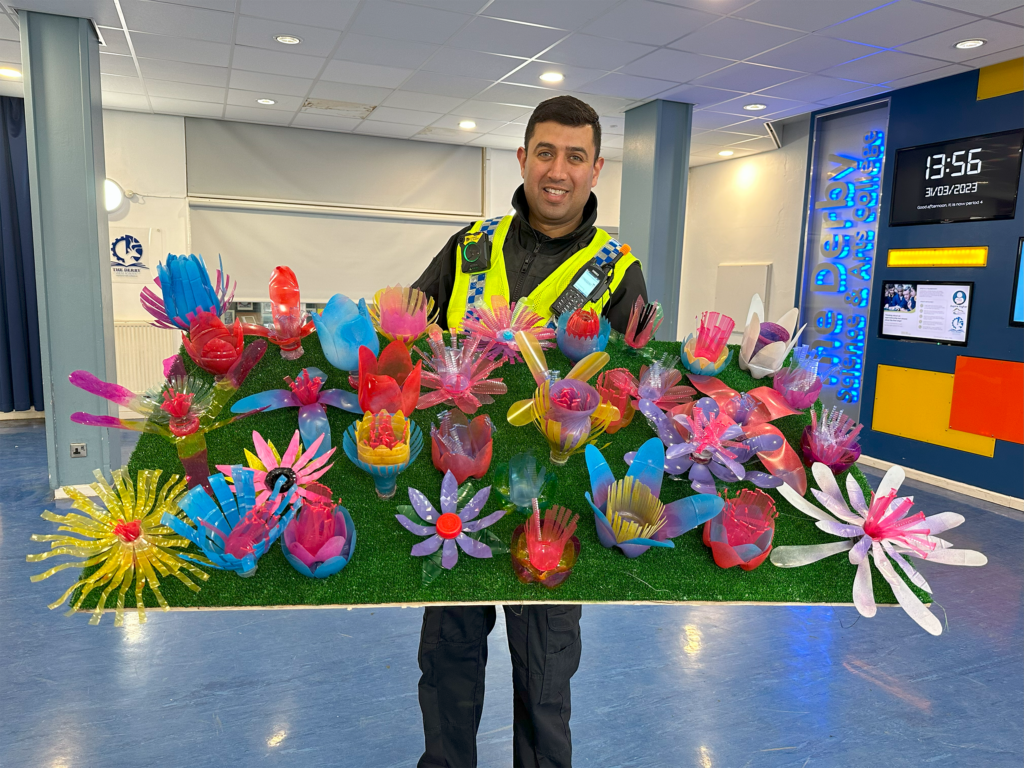 Winners of the Bury Penathlon, runners up in Greater Manchester and Bronze in the Regional Finals.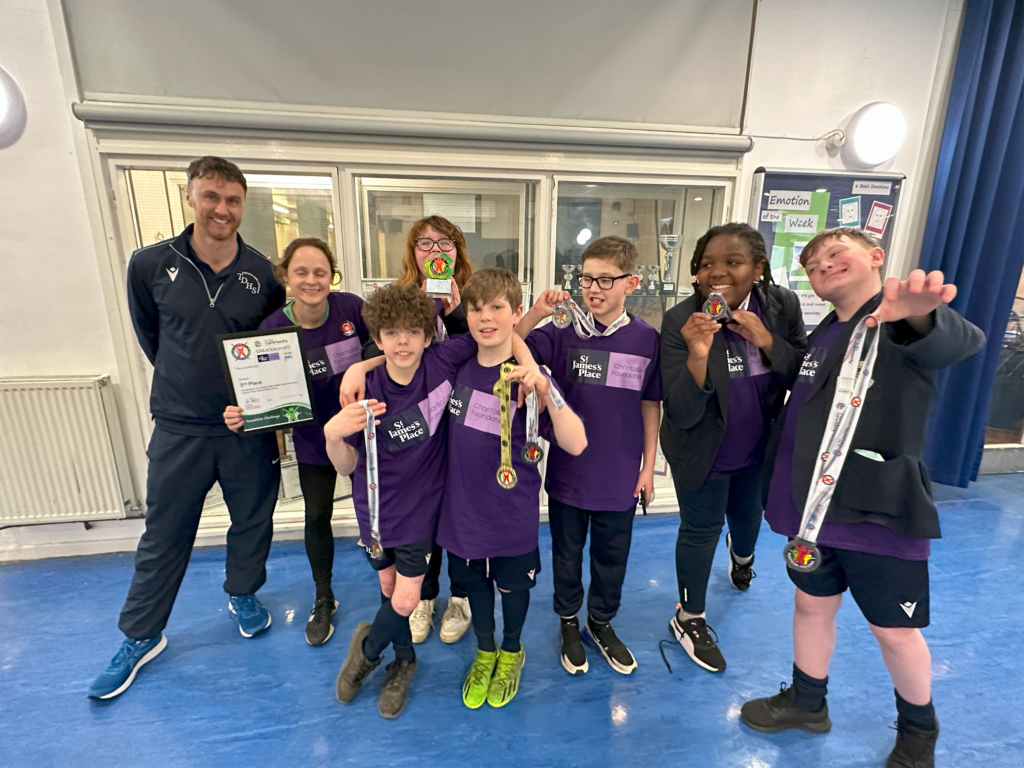 Our Changemakers Team won the BBC Regenerators competition for designing SUSTAIN, our solar-powered student leadership hub. Students pitched their ideas to a panel of experts at The Museum of Science and Industry and Manchester University. Areeba now represents the UK as Ashoka's Global Student Ambassador where she has presented our work to students from around the world .
Over half a million people participated in The Great Science Share 2023. The Derby Dancers and Concert Band opened and closed the event.
This is just a snapshot of the many enriching experiences on offer through The Derby Diploma. Follow us on Twitter: @derbyhighbury to keep up to date with our adventures.